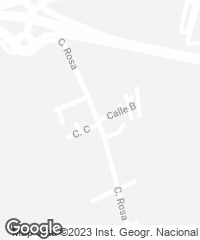 The project proves the feasibility of using compression structures in housing projects to activate thermal inertia as much as possible and ensure passive cooling in summer, with a heavy enclosure with low carbon footprint. This mechanism is complemented by cross ventilation and the sea breeze (the embat).
Program, structure, construction, and comfort are addressed through a unitary strategy that emerges from the mechanical qualities and capacities of the materials used, such as the sandstone from the islands – marés –, used for both structure and shell. It has been extracted from the city of Palma, and is one of the local industrialized materials with a smaller carbon footrpint. Besides, this stone is present in the landscape and cultural heritage of the island, in both vernacular and institutional architecture. Currently there are only a dozen quarries in operation, and they will shut down if the use of this stone is not supported.
At ground level, barrel vaults span 295 cm and rest on marés supports of 40 x 80 cm that transfer horizontal stress to the foundations. The free space between supports generates kitchens, pantries, storage, windows, and accesses. On the first floor, the supports are reduced to 20x80 cm to hold a lightweight structure of timber trusses with steel struts, on which rest solid reclaimed timber formwork boards and a 30 cm insulation of dry Posidonia oceanica leaves from Cala Estancia, 11 km from the construction site. The use of sun-dried Posidonia is an example of how it is feasible to use a low-impact local resource in balance with the surrounding ecosystem.
In the main dwelling type the bathrooms are in the core, organizing the circulations around them. Bedroom partitions are of wood to allow new layouts in the future. The sloping roof is made of traditional Arab ceramic tile manufactured with renewable energies, expressed just as it is along the roof perimeter.
The hygrothermal materials of the structure are exposed to control the high humidity on the island, which is 70% above average. The building is A-rated and the annual heating and cooling demand is 7.49 kWh/m², with the objective of reducing energy poverty.
The new legal frameworks, more restrictive in applying EU regulations, have led to an increase in building costs, which has encouraged to recover solutions considered socially obsolete, despite paradigmatic examples like Jørn Utzon's Can Lis.
Cliente Client
Instituto Balear de la Vivienda (IBAVI)
Arquitectos Architects
Carles G. Oliver, Xim Moyá, Antonio Martín, Alfonso Reina, Miguel Nevado.
Dirección de obra construction management: Carles G. Oliver, Miguel Nevado (estructura structure); Miquel Ramon Oliver (EEI instalaciones mechanical engineering); Marco Menéndez (aparejador quantity surveyor)
Colaboradores Collaborators
Miquel Canyelles
Contratista Contractor
Obras y Construcciones Tomeu Rosselló. Tolo Rosselló (jefe de obra site manager); Youssef Fardassi (oficial official); Homad Fardassi, Brahim Rachedi (peones laborers); Biel literas/PMS (instalaciones installations); Tejar Can Benito (cerámica ceramics); Carpintería Simó Tortella (carpinterías carpentry)
Superficie construida Floor area
662m²
Presupuesto Budget
1.200€/m²
Fotos Photos
José Hevia