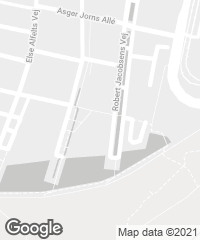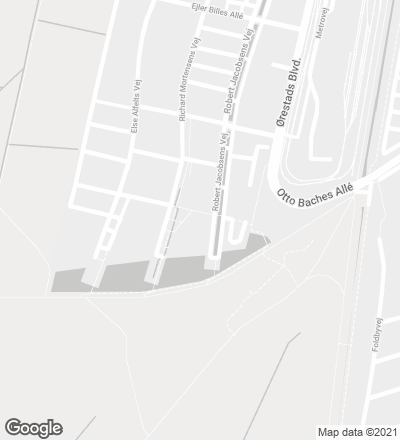 The building known as 8 House is located in Southern Ørestad, next to Copenhagen Canal and with broad views over Kalvebod Fælled's protected, open spaces. With 60,000 square meters it is the largest private promotion ever launched in Denmark, including housing as well as office spaces for the city's business and trade. Unlike traditional housing blocks, the 'eight' stacks in horizontal layers all the 'ingredients' of a dense neighborhood: up to 10,000 square meters of commercial areas and offices mixed with residential programs. The whole complex thus asserts its presence as a three-dimensional neighborhood in which the suburban way of life – individual houses with gardens – is combined with the diversity of uses in a big city, in which work, retail and housing coexist. To make the most of each program and ensure the apartments have the best views and light, these take up the upper levels and the office and retail areas unfold at the base. As a result, the different layers achieve a quality of their own: the privacy in the apartments is ensured while the offices merge with life on the street.
The building's housing program includes four basic types of accommodation – two-story row houses, apartments of different sizes and penthouses – for a variety of family groups: young and old, families and singles, families that grow and families that become smaller. In total, 475 units – for rent or ownership – ranging from 65 to 144 square meters, all of which seek a southern orientation. The offices however are located along the northern end to prevent solar glare. The bow-shaped building creates two interior courtyards of different size and character, separated by a central part that contains the communal facilities of 500 square meters, including the café on the southern corner. At the center of the bow a 9 meter wide passage crosses the building from east to west. The passage is like a promenade that goes through the building, allowing residents to go by foot or bicycle from the street all the way to the penthouses on the 10th floor, which have landscaped roofs.
The southwest corner descends to ground level creating two gardened roofs with a deep slope, both adding 1,700 square meters, which are placed strategically to improve climate control aside from giving the project a visual identity by establishing a connection with the farmlands located further south. 
Cliente Client
St. Frederikslund Holding
Arquitectos Architects
BIG-Bjarke Ingels Group
Socios responsables Partners in charge: Bjarke Ingels, Thomas Christoffersen
Jefe de proyecto Project leader: Ole Elkjaer-Larsen, Henrick Poulsen
Mánager de proyecto Project manager: Finn Nørkjær, Henrik Lund
Equipo de proyecto Project team: Dennis Rasmussen, Rune Hansen, Agustin Perez Torres, Annette Jensen, Carolien Schippers, Caroline Vogelius Wiener, Claus Tversted, David Duffus, Hans Larsen, Jan Magasanik, Anders Nissen, Christian Alvarez Gomez, Hjalti Gestsson, Johan Cool, James Duggan Schrader, Jakob Lange, Kirstine Ragnhild, Jakob Monefeldt, Jeppe Marling Kiib, Joost Van Nes, Kasia Brzusnian, Kasper Broendum Larsen, Louise Heboell, Maria Sole Bravo, Ole Nannberg, Pablo Labra, Pernille Uglvig Jessen, Peter Rieff, Peter Voigt Albertsen, Peter Larsson, Rasmus Kragh Bjerregaard, Richard Howis, Soeren Lambertsen, Eduardo Perez, Ondrej Tichy, Sara Sosio, Karsten Hammer Hansen, Christer Nesvik, Soeren Peter Kristensen, Lacin Karaoz, Marcello Cova, Luis Felipe González Delgado, Janghee Yoo, SunMing Lee
Colaboradores Collaborators
Moe & Brødsgaard (estructuras structural engineering); BIG (interior interior design); KLAR (paisajismo landscape design); Freddy Madsen (protección contra incendios fire engineer)
Fotos Photos
Bjarne Tulinius; Dragør Luftfoto; Jan Magasanik; Jens Markus Lindhe