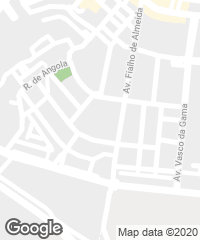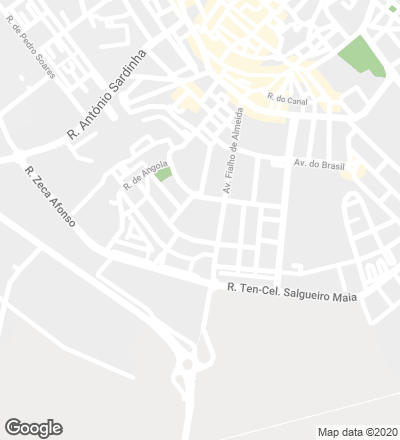 The refurbishment of this high school is an operation of assembly in which the new buildings not only rise side to side with old ones but also strengthen their use. Located in the Portuguese town of Beja, in the province of Bajo Alentejo, the project arose from the need to complement the old facilities with new spaces. The existing buildings were renewed to adapt their spatial and building qualities to the current requirements of climate comfort, safety and accessibility. The covered recess space was also addressed with this same purpose of renewing and improving the old buildings. Its strategic location on the plot turns it into the link between several volumes, while its multipurpose character promotes at once the interaction among members of the school community. A new roof was built, formed by sloping modules facing north, which guarantee a diffused natural and variable light in accordance with the different slopes, and that offer protection from the harsh sunlight coming in from the south.
One of the requirements of the brief was that the spaces should broaden the center's educational program. The position of the new laboratories aimed to improve the communication between the remaining pieces, connecting the main building with the old workshops. Next to the covered recess space, a new library will become one of the most dynamic spaces in the school, thanks to the considerable number of people going through this central space. The location of the library, as well as its dynamism and visibility, are crucial in making this connection work, so by its entrance there is an informal reading area and a multimedia hall, which perform as reference points for the students while buffering the noise that may come from the meeting area. On the opposite side, a documentation zone is meant to serve as a more protected and quiet space.
Lastly, the construction of a covered playground includes sports facilities to complement the existing outdoor ones, and which are located in the center of plot, and around which the whole program is organized. The position and configuration of the volume in the new sports field has been designed to protect the outdoor sports area from winds and direct sunlight. The dressing rooms are tucked into the slope of the hillside, which helps to blend them into their environment and guarantees good climate conditions. 
Cliente Client
Parque Escolar EPE
Arquitectos Architects
Francisco Amaral Pólvora, Bernardo Campos Pereira, José Amaral Pólvora
Colaboradores Collaborators
Pedro Viana, Pedro Borges, Diogo Andrade e Sousa, Nuno Lucas, Mariana Baptista, Júlio Senra, Ana Rita Oliveira, Pedro Prata
Consultores Consultants
A2P Consult Estudos e Projectos (estructura structure); Energia Técnica (electricidad electricity); José Galvão Teles Engenheiros (climatización HVAC); Termifrio (saneamiento y gas sanitation and gas); OPS Engenharia (acústica acoustics); Nélia Martins e João Junqueira (paisajismo landscape)
Contratista Contractor
Mota-Engil
Fotos Photos
Fernando Guerra