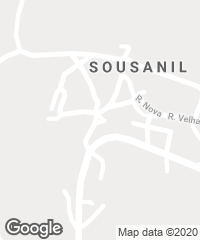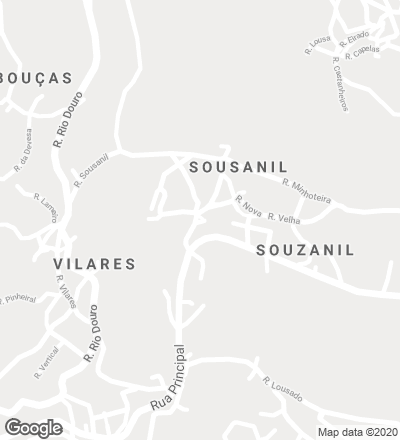 Atriangular and sloping plot with a high visibility was the site chosen for this chapel, where the project considered the possibility of celebrating masses both indoors and outdoors.
Two works inspired the authors: the church of São Pedro das Águias in Tabuaço (Portugal), and the chapel of Notre Dame du Haut in Ronchamp (France), by Le Corbusier. São Pedro, a Romanic church of the 12th century by the Tavora River, is exemplary in its adaptation to the environment and for its spatial richness in spite of its small scale; Notre Dame du Haut, for its part, is one of the most representative buildings of the 20th century, and a model both for the use of natural light and for the multipurpose use of a facility of these characteristics.
This church extracts lessons from both buildings. The entrance, on the west side, gives access to a small chapel devoted to Santa Ana. Behind it is the main shed, dotted by a series of small rectangular openings that bring natural light into the hall. On one of its sides, a stair rises to a pulpit that looks out to the exterior, facing a staggered plaza for outdoor celebrations during local festivities. Serene and bright, the chapel becomes a gathering point for the community. 
Cliente Client
Fábrica da Igreja de Canedo
Arquitecto Architect
e|348 Arquitectura:
António Teixeira, Nuno Pinheiro
Colaboradores Collaborators
Hugo Pinheiro (ingeniería civil civil engineering)
Contratista Contractor
Construções Sousanil (bloques y estructura de hormigón concrete blocks and structure); Carpinlever (pavimento floor covering); Licínio Silva (acabados de muros plaster and finishings); Portilame (estructura de vigas de madera wood beam structure); Martins da Cruz & Cruz (cubierta ceiling system); Meatsil (iluminación - diseños de e|348 lighting - all fixtures designed by e|348); Carpinlever (mobiliario - diseños de e|348 furniture - designed by e|348)
Fotos Photos
Fernando Guerra | FG+SG