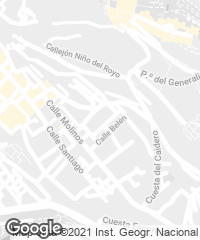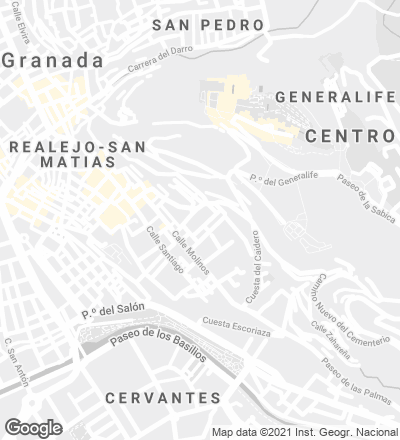 Located in Realejo, on the southeast end of Granada's historic quarter, the new School of Architecture goes up in an architectural complex that was once a Military Hospital. This large block, which took shape throughout a long period of urban transformation, follows the classical typology of monumental building with a main facade towards the public space and two large interior courtyards.
This typological order, based on the double cloister convent with a central volume that organizes accesses and circulation, demanded a physical articulation that would allow integrating both sides of the complex – developed around the two courtyards – both horizontally and vertically. To attain this new unity in the project it has been necessary to carry out several interventions related to the historic conservation of the Casa del Almirante – an essential part of the complex –, the renovation and interior refurbishment of several existing volumes and small demolitions, aside from the new structures. This overall complex process is to a great extent due to the state of neglect the building was in.
Several architectural codes are superimposed in the building, so the refurbishment project follows a double criterion: acknowledging the historic value and materiality of each phase; and unifying the new university program. 
The operation proposes a total refurbishment of the building, understanding this as a decision "to reinstate it in a condition of completeness which may never have existed at any given time," as Eugène Viollet-le-Duc once wrote. Giving it a new life as School of Architecture not only extends its existence and ensures it can continue offering a community service, but also allows it to become an iconic and monumental reference in the urban context of Granada's historic quarter.
Organized around two large courtyards (the second one completely new), the building is the result of many enlargements, including a Nasrid house, a Renaisssance palace,  and a Baroque chapel.
A new classroom below ground spans the drop in the terrain, linking the two courtyards. The inner structure of the pavilions around the south court is reconstructed maintaining the thick walls and other emblematic elements. 
The program, adapted to the functional needs of the School, has been adjusted to the specific spatial, formal, and building features of the existing complex, finding a balance between the old spaces to be restored and the new interventions needed. The work is the direct result of this relationship between the new and the older structures, which are connected in terms of function and integrated following building criteria. In this way, the building elements, the size of the structures, and the treatment of light – all in all, the materialization of the idea of the project for the School – are related on an equal basis with the existing elements, without yielding to the past but also without imposing on it new performance laws. It is precisely these elements, bare and without rhetoric, that are capable of bringing together the different periods which, after all, lead to the present time.
Cliente Client
Ministerio de Fomento, Universidad de Granada
Arquitecto Architect
Víctor López Cotelo con la colaboración de in collaboration with Daniel Zarza
Colaboradores Collaborators
Pedro Morales Falmouth, Juan Uribarri Sánchez-Marco (coordinación de la obra construction management);
Flora López-Cotelo, Isabel Mira Pueo, Rafael Medina Iglesias, Elena Lucio Bello, Francisco García Toribio (ejecución de obra construction); Juan Manuel Vargas Funes, Jesús de la Fuente Moreno, Francisco García Toribio, Alvaro Guerrero Aragoneses, Flora López-Cotelo, Rafael Medina Iglesias, Isabel Mira Pueo, Pedro Morales Falmouth, Jesús Placencia Porrero, Ana Torres Solana, Juan Uribarri Sánchez-Marco, Frank Furrer, César Leal (proyecto project)
Consultores Consultants
Kika Martín e Irene Orueta (proyecto de restauración restoration project); José Antonio Valdés Moreno (arquitecto técnico quantity surveyor); José María Fernández/Proyectos de Ingeniería y Arquitectura (cálculo estructuras structure calculation); JG Ingenieros (instalaciones mechanical engineering); Juan de Dios Hernández/Jesús Rey (maqueta model)
Contratista Contractor
UTE Arquitectura Granada: GUAMAR S.A., COVALCO Grupo Constructor S.L., Aluminios Cortizo (carpinterías de aluminio aluminum frames)
Superficie construida Floor area
13.785 m²
Presupuesto Budget
12.115.000 euros (PEM)
Fotos Photos
Lluís Casals