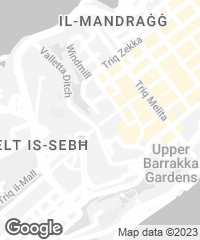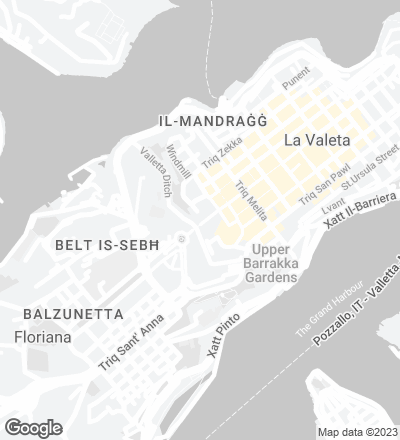 The City Gate project is a complex operation to reconfigure the entrance to the city of Valletta. The project has four parts: the transformation of the Valletta City Gate and the square immediately outside the ramparts, the design of a new theater 'machine' to be used for open-air productions in the ruins of the old opera house (destroyed and never rebuilt), the construction of a new Parliament building, and the re-landscaping of the moat.
The bridge leading to the Valletta City Gate had been repeatedly enlarged over the years until it had lost both its original function and proportions, ultimately becoming a mix of city square and bridge. The project therefore focuses on returning the bridge to the dimensions of the original 1633 gate built by the military engineer Dingli, by demolishing later additions. This allows passers-by to once again have the sensation of crossing a real bridge, giving them views of the moat and fortifications. Valletta's first city gate was probably a single tunnel through the city's ramparts. The initial objective of the project was therefore to reinstate the ramparts' original feeling of depth and strength. Spurning any sort of decoration, the new city gate is a simple breach in the wall, only 8 meters wide. The architecture is very plain, giving the impression of power and austerity, stripped of any decorative flourish that might distract from its timeless, authentic presence. It is made of immense blocks of stone, cut through and framed by tall blades of steel that mark the divide between past and present. Finally, Pope Pius V Street, which ran inside the gate at a raised level, has been demolished and replaced by two gently sloping wide flights of stairs that link the former bastions to Republic Street.
The Parliament building comprises two massive blocks in stone that stand on slender columns to give a lightness to the building, whose shape respects the existing street layout. The two blocks are separated by a central courtyard, which also serves as the main entrance to the building. The courtyard is conceived in such a way that views through to St James's Cavalier from Republic Street are not obscured. The Parliament's facades are faced in solid stone. This stone has been sculpted by CNC machinery to create a fully functional device that filters solar radiation while allowing natural daylight inside, all the while maintaining views from the building.
Obra Work
Puerta de La Valeta
Valletta City Gate
Cliente Client
Grand Harbour Regeneration Corporation
Arquitectos Architects
Renzo Piano Building Workshop en colaboración con in collaboration with Architecture Project
Colaboradores Collaborators
A. Belvedere, B, Plattner (socios responsables partners in charge) with D. Franceschin, P. Colonna, P. Pires da Fonte, S. Giorgio-Marrano, N. Baniahmad, A. Boucsein, J. Da Nova, T. Gantner, N. Delevaux, N. Byrelid, R. Tse and B. Alves de Campos, J. LaBoskey, A. Panchasara, A. Thompson, S. Moreau; O. Aubert, C. Colson, Y. Kyrkos (maquetas models)
Consultores Consultants
Arup (acústica, ingeniería civil, estructuras e instalaciones acoustics, civil, structural and MEP engineering); Kevin Ramsey (piedra stone); Daniele Abbado (teatro?theater); Müller BBM (acústica acoustics); Frank Franjou (iluminación lighting); Studio Giorgetta (paisajismo landscaping); Silvano Coca (equipamiento teatral special theater equipment)
Fotos Photos
Michel Denancé; Cyril Sancereau; AP - Architecture Project; Danica O. Kus; Mario Carrieri