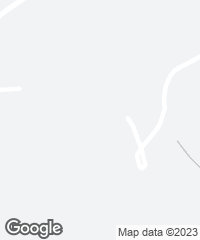 Designed by Le Corbusier, the Chapel of Notre-Dame du Haut draws thousands of visitors and religious pilgrims every year. The project focuses on bringing the site back to a more contemplative and spiritual dimension with the settlement of a community of Poor Clare nuns in the premises of the hill.
The scope of the project is to create a peaceful environment, whose quiet and discreet beauty highlights and complements the chapel, while at the same time enhancing existing facilities for visitors' reception. Immersed in the lush vegetation of the Bourlemont hill, the monastery is a place "of silence, prayer, peace, and joy," where everything contributes to spiritual contemplation.
The project includes three main items: the gatehouse, the nunnery, and the landscape. In order to enhance the existing visitors' facilities, the original gatehouse has been replaced with a new more functional building that houses a ticket office, corner shop, bioclimatic garden and a meeting room, along with administrative spaces. Part of the building is also dedicated to the research and conservation of the archives.Cut into the slope of the hill the new gatehouse merges within the surrounding landscape. It features a large glazed facade that opens to the visitors arrival area and parking.
The monastery is composed of twelve domestic units for the sisters with spaces for common living (refectory and workshops), an oratory for religious pilgrims, and a lodge to host visitors in search of quiet and spiritual rest. The rooms are small independent concrete units that are set into the hillside (2,70m x 2,70 m). They are positioned in clusters that gently slope down the west side of the hill offering a cleared view of the valley thereby establishing a relationship with the community. Simple and spare, they are each given an individual winter garden, a space entirely dedicated to contemplation. The oratory is conceived as part of the monastery. Positioned off the chapel's site, it is embedded into the slope of the hill, creating a harmonious space with the chapel and the site. The oratory aims at being a place of communion open to pilgrims of all communities.
The building palette for the complex is simple: concrete, zinc, and wood to create an environment propitious to meditation. Nature and new vegetation also play a fundamental role in the project, highlighting the sacred and remote aspect of the site.
Obra Work
Acceso y monasterio en Ronchamp Ronchamp Gatehouse and Monastery
Cliente Client
Association Œuvre Notre-Dame du Haut, Association des amis de Sainte-Colette
Arquitectos Architects
Renzo Piano Building Workshop en colaboración con in collaboration with Atelier Corajoud
Colaboradores Collaborators
P.Vincent (socio responsable partner in charge); F.Bolle with N.Boutet, C.Eliard, C.Klipfel, L.Lemoine, N.Meyer, J.Moolhuijzen (socio partner); M.Prini, D.Rat, M.Rossato Piano, V.Serafini, and A.Olivier, M.Milanese, L.Leroy; O.Aubert, C.Colson, Y.Kyrkos (maquetas models)
Consultores Consultants
SLETEC (estructura, instalaciones y presupuesto structure, MEP and cost control); M. Harlé (señalética graphics and signage); C. Guinaudeau (plantaciones planting); Nunc / L. Piccon (coordinación proyecto project coordination); P. Gillmann (gestión de construcción construction management)
Fotos Photos
Michel Denancé, Georges Engel