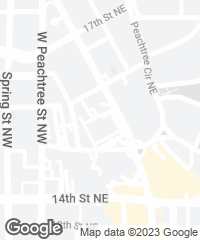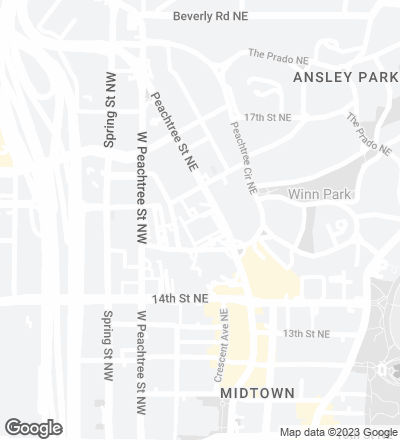 Taking the building designed by Richard Meier as point of departure, this project entails the extension of its facilities to adapt them to the significant growth of the institution. Founded in 1905 under the name Atlanta Art Association, the High Museum of Art is the most important museum southwest of the United States, and has acted as a catalyst in bringing about the growth and development of its urban environment. This circumstance gave the opportunity, already in the year 2000, to extend its facilities with a residence for the Atlanta College of Art, a new parking area, a restaurant and three buildings for museum activities (the Susan and John Wieland Pavilion, the Anne Cox Chambers Wing and the Administrative Center for the museum's offices).
The intervention on an urban scale is based on the strict alignment of the new volumes with the surrounding streets and on the articulation of a series of public spaces through the interaction between the new and the existing buildings. The new complex has a series of open spaces, gardens and passageways leading to a central piazza, the centerpiece of a project surrounded by a calm architecture. The result is a sort of city of the arts, white and uniform, which accommodates an extremely complex program.
The new buildings are respectfully linked with the existing structures. All three use a cladding of aluminum panels to unify the complex, with transparent footbridges connecting the different volumes. The landscaped spaces that surround the building blend art, nature and water to generate an exuberant environment, presided by Roy Lichtenstein's sculpture House III. A thread of geometrically pruned elm trees projects its shadow over the restaurant and forms part of a landscaping project that is subjected to the architectural order and which includes other species such as apple and cedar trees, decorative shrubs and magnolias.
Once the volumetry of the buildings has been defined and the public spaces qualified, each level adjusts to the needs of its function. The exhibition galleries of the upper levels, both in the Wieland Pavilion and in the Anne Cox Chambers Wing, are configured as spaces of significant height to permit the display of large art pieces, and take in natural light through a myriad of light scoops. These are molded gypsum pieces reinforced with fiberglass, and are the most characteristic element of the extension.
Cliente Client
High Museum of Art, Woodruff Arts Center
Arquitectos Architects
Renzo Piano Building Workshop; M. Carroll (socio responsable senior partner in charge); Lord, Aeck & Sargent Inc. (arquitectos asociados associated architects)
Colaboradores Collaborators
E. Trezzani (asociado responsable associate in charge), S. Ishida (socio senior partner), S. Colon, D. Patterson, A. Symietz (con with) F. Elmalipinar, G. Longoni, M. Maggi, A. Parigi, R. Sproull, E. Suárez (y and) J. Boon, J. Silvester, S. Tagliacarne, B. Waechter, M. Agnoletto, S. Chávez, D. Hlavacek, R. Supiciche, A. Vrana; M. Ottonello, G. Langasco (delineantes CAD Operators); D. Cavagna, F. Cappellini, S. Rossi (maquetas models)
Consultores Consultants
Ove Arup & Partners, Uzun & Case, Jordan & Skala (estructura e instalaciones structure and services); Arup Acoustics (acústica acoustics); Arup Lighting (iluminación lighting); HDR / WLJorden (ingeniería civil civil engineering); Jordan Jones & Goulding (paisajismo landscape); Bergmeyer Associates, Brand & Allen Architects (interiorismo interiors)
Fotos Photos
Michel Denancé, Jonathan Hillyer, Timothy Hursley