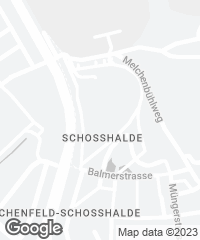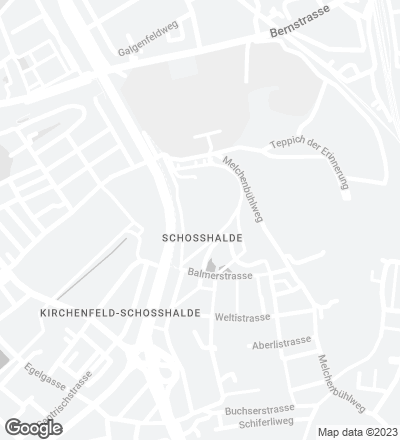 Not very far from the cemetery where Paul Klee is buried and just a few kilometers from the city of Bern, this museum has been designed as a tribute to the Swiss artist and to his oeuvre. Surrounded by a landscape of gently rolling hills and with the Alps as background, the building goes up amid this calm topography taking the form of huge waves that rise and fall, thereby defining three consecutive volumes. These volumes custody the most important collection of the artist's works, comprising four thousand pieces, most of them drawings.
As if it were sculptor's clay, the building has been shaped and thereby transformed into a part of the area's topography. This desire to meld into the landscape without interfering with it derives from the interpretation of Klee's work, that is essentially silent and peaceful. Underneath the wavy roof the first of the volumes contains an auditorium for concerts with capacity for 300 people and a museum for children; the second accommodates the exhibition areas (the main gallery is on ground level and the one devoted to temporary exhibits is located in the basement); and the third one houses conservation areas where the works that need extra protection and thus cannot be displayed are kept, made available only to researchers and specialists.
The context not only draws inspiration from that form of mimetic integration, but it also produces a slight curve on ground floor, defined by the nearby presence of the highway. The building so follows the route of cars, emphasizing its organic contours, and proposes a parallel organization of its circulations via a public footbridge that cuts through the 'artificial' hills in the higher area of the complex and a service itinerary that links the three volumes in the underground floors.
The bent steel profiles that give the new building its unique shape were cut using computer-controlled machines, because each section is different. The tilt of the arches is light and varied; these arches use a cable system that ties them to the slabs and to the steel roof. Such elaborate formal configuration is achieved with steel elements, but is inspired by the old shipbuilding methods. Because some of Klee's works need to be protected from sunlight, this museum gives up complex top lighting systems so integral to the architect's previous works and relies on the large glass surface of the west facade to bring light into the galleries.
Cliente Client
Maurice E. and Martha Müller Foundation
Arquitectos Architects
Renzo Piano Building Workshop; B. Plattner, (socio responsable senior partner in charge); ARB (arquitectos asociados associated architects)
Colaboradores Collaborators
M. Busk-Petersen, O. Hempel (arquitectos responsables architects in charge) (con with) A. Eris, M. Prini, J. Moolhuijzen (socio partner), L. Battaglia, (y and) F. Carriba, L. Couton, S. Drouin, O. Foucher, H. Gsottbauer, F. Kohlbecker, J. Paik, D. Rat, A. Wollbrink; R. Aebi, O. Aubert, C. Colson, F. de Saint-Jouan, P. Furnemont, Y. Kyrkos (maquetas models)
Consultores Consultants
Ove Arup & Partners, B & S Ingenieure AG (estructura structure); Ove Arup & Partners, Luco AG, Enerconom AG, Bering AG (instalaciones services); Emmer Pfenninger Partner AG (fachada façade engineering); A. Walz (estudios de geometría geometry studies); Ludwig &Weiler (elementos estructurales especiales special structural elements); Grolimund & Partner AG (construcción bauphysik); Müller-BBM (acústica acoustics); Institut de sécurité (prevención de incendios fire prevention); Hügli AG (seguridad security); M.Volkart (food service); Schweizerische Hochschule für Landwirtschaft, F.Vogel (ajardinamiento planting); Coande (señalización signage)
Fotos Photos
Michel Denancé, Enrico Cano, Thomas Dix/Archenova