FCAYC Headquarters, Cerezales del Condado
AZPML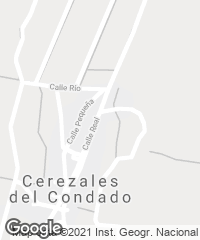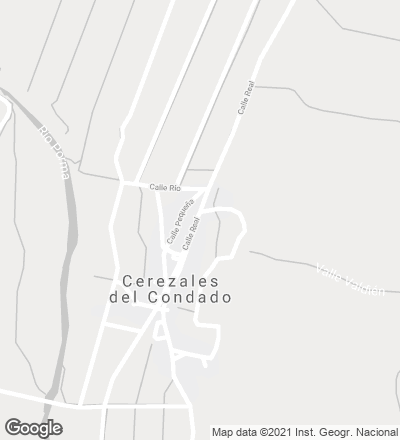 Located since 2008 in the former schools of Cerezales del Condado, a town located 23 kilometers away from León, in the northwest of Spain, the Cerezales Antonino and Cinia Foundation is a private institution, focused on the development of the territory and the transfer of knowledge to society through two channels: cultural production and ethno-education. Due to the continued growth of the Foundation's activities - exhibitions, concerts, workshops, seminars, residence projects, productions, co-productions with other institutions and agents, festivals, trips, routes, and projects related to the study and respect for the environment -, as well as the visits to the center and the need for simultaneous activities, the Foundation decided to expand its space. 
This expansion is projected as a paper fan built out of wood – structure and envelope –, located at the top of the plot, consisting of ground floor and first floor above ground level and some deposits for building facilities underground. This is a detached building, which follows the geometric and constructive criteria of traditional architecture, with features such as gable roofs, wood framing and cladding, etc... At the same time it allows distributing the different uses associated with the Foundation, now located in the insufficient space of the schools, in five elongated buildings oriented north-south with their program in two floors.
The design of new headquarters of the FCAYC is based on a perspective of integral sustainability that seeks minimizing the environmental impact of the building throughout its life cycle. One of the key elements is the reduction and balance of energy consumption during the phases of construction and use. To this end the center is built with low-embodied energy materials and using passive strategies, playing with the orientation, the form, and the characteristics of the enclosure to minimize the building's energy demand.
Furthermore, the active elements to cover that demand are highly efficient, which allows reducing energy consumption 30% more than buildings designed following the applicable codes. Besides these active and passive strategies, three renewable energy sources are also used: geothermics, biomass, and phase-change materials. This manages to reduce carbon emissions compared to those produced when fossil fuels are used. All this has earned the building an 'A' energy rating. 
Cliente Client
Fundación Cerezales Antonino y Cinia (FCAYC)
Arquitectos Architects
AZPML (Alejandro Zaera-Polo, Maider Llaguno)
Colaboradores Collaborators
Proyecto ejecutivo Executive project
AZPML - Alejandro Zaera-Polo & Maider Llaguno con with Pep Wennberg, Javier Ponce, Vanessa de Sa, Nuno Pinto
Proyecto básico Basic project
AZPML - Alejandro Zaera-Polo & Maider Llaguno con with Pep Wennberg, Ravi Lopes, Thomas Harlander, Robert Berenguer, Valentina Esposito, Paulina Kalska, Marta Korzek, Ma?gorzata Szyma?ska, Przemyslaw Wawrzynek
Consultores Consultants
José María Cerrato – Ignacio Chóliz (mediciones presupuesto y project management measurements, budget, and project management); ATRES80: Joan Escanelles con David Cervero, Patricia Camacho (instalaciones mechanical engineering); Jaime Llinares (acústica acoustics); LAVOLA: Xavier Bustamante con Josep Carrera y Milena Ràfols (sostenibilidad sustainability); Juan Manuel Villanueva (diseño industrial, interiores industrial design, interior design)
Superficie Total area
2.800 m²
Presupuesto Budget
3.500.000 € (PEM)
Fotos Photos
Rubén P. Bescós