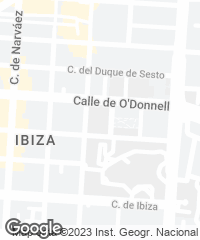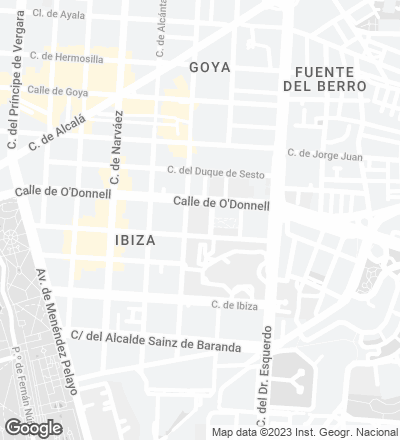 Part of the Gregorio Marañón hospital complex, the new maternity ward takes up one of the blocks developed within the 19th century Plan Castro, east of Retiro Park. The building is inserted in a larger urban operation that links three blocks parallel to O'Donnell street, defining an interior garden for the interaction of the old and new constructions of the area.
The volume takes up the entire block of the urban extension with a compact, unitary, and introverted solution. Eight courtyards organize a complex program that includes maternity ward and children's hospital. 
The recently completed volume dealt with a complex program (maternity ward and children's hospital) which, added to the intricate urban situation and the peaceful atmosphere that the spaces devoted to healthcare require, have led to an introverted yet permeable solution. The two hospitals are accessed through opposite corners of the plot and at different levels, thanks to the natural slope of the site. A transparent volume of steel and glass houses on ground floor the porch of access to the maternity ward from O'Donnell street, for which it is slightly set back; another porch at the junction of the streets Castelló and Márquez leads to the interior of the pediatric hospital, on the first floor.
A network of corridors around eight courtyards – 4 transversal and 4 longitudinal in two parallel rows – determines the organization of the hospitalization units. The +2 level, shared by both hospitals, houses the general services – surgery rooms, intensive care units, and delivery rooms – and performs as well as a link between the consultation and hospitalization areas, the latter comprising the three upper levels. The rooms for doctors on duty are located on the upper floor. The maternity and pediatric emergency areas both share the vehicle access, and are located in the first basement, along with the diagnostic imaging area. The staff dressing rooms, facilities, and supply areas are in the second and last basement.
The white glass that wraps both the exterior facades and the interior courtyards generates a calm atmosphere inside the hospital where light becomes the true protagonist: the reflection of the image is diluted, while that of light remains intact. A marked horizontal detailing defines the enclosure in each wall. The floors and baseboards of the corridors are clad in marble; the halls, in linoleum, and the wet areas, in stoneware. In each room, the window frame and the Majorcan shutter, both in maple wood, create a domestic atmosphere, the same aim pursued by the chrome-plated steel furniture designed ex profeso.
The 2 cm thick white glass – mirror on the inside, frosted on the outside – provides a bright and calm atmosphere in corridors and rooms. Its horizontal fragmentation is repeated on the facades and courtyards.
Cliente Client
Hospital General Universitario Gregorio Marañón. Consejería de Sanidad, Comunidad de Madrid
Arquitectos Architects
Rafael Moneo, José María de la Mata
Colaboradores Collaborators
Belén Hermida (arquitecto a cargo del proyecto project architect); Oliver Bieniussa, Rafael Beneytez, Carmen Díez Medina, Jacobo García-Germán, José María Hurtado de Mendoza, Fernando Iznaola, Francisco Padilla, Borja Peña, Sandra Pérez-Nievas, Pablo Perlado, Juan Rodríguez Villa, Christoph Schmid, Tara Solomon, Veronika Weisner (proyecto project); José María Hurtado de Mendoza, Francisco Padilla, Santiago de Molina, Roger Pernas, Gabriel Doménech (obra construction); Carmen del Pino (diseño gráfico, señalética graphic design, signage)
Consultores Consultants
Jesús Jiménez Cañas, Eduardo Gimeno/NB35 (estructura structural engineering); Rafael Úrculo, Estudio de Consultores en Ingeniería de Instalaciones (instalaciones mechanical engineering); Vidal Gutiérrez de Sande, Francisco González Peiró (aparejadores quantity surveyors); Juan de Dios Hernández & Jesús Rey (maquetas models)
Contratista Contractor
UTE Maternidad (ACS / FCC)
Superficie Floor area
50.000m²
Fotos Photos
Duccio Malagamba, Michael Moran/OTTO