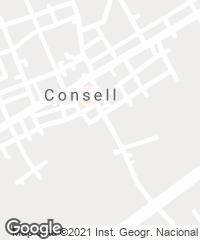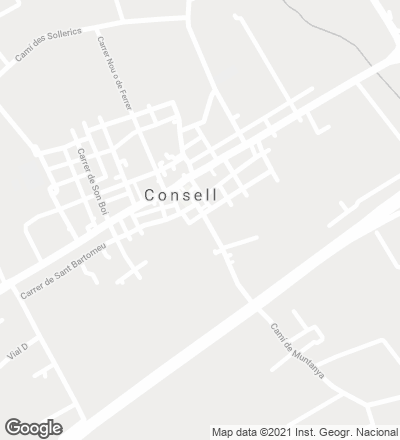 With over three centuries of history, Bodegues Ribas is the oldest winery on the island of Mallorca. Since its foundation in 1711, its wines have been produced in Ca'n Ribas – an 18th-century manor house kept intact to date – and the lands around it, maintaining the historic wine barrel halls and production plant. Listed in the town's Historical Heritage Catalog, the Ca'n Ribas complex includes winemaking facilities, the stately house, and the vineyard.
The winery, which was initially bound towards the town center by the Carrer de Muntanya and the Carrer de Sant Bartomeu, extending its property up to the vineyards on farmland, has remained isolated on urban ground and separated from the vineyards, so the expansion possible is reduced to a 1,800-square-meter tract of land, and is determined by a buildability ruling of 400 square meters above ground. The plot also treasures centennial cypress, carob, and palm trees.
Integrated in the complex, the extension is designed as a strategy to reorganize the plot, actually resting on top of a preexisting construction, giving new life to spaces that used to be residual and keeping all the trees, which stand out with the new arrangement. The addition's form and location on the new west border provides a facade in this part of the complex where there are no listed buildings, creating a courtyard-like space in the interior of the plot around which the winery's activity is articulated.
The structure proposed is a diaphanous shed with a gabled roof clad in Arabian tiles, not very different in size from the existing storage room. Above grade, part of the warehouse is used to store wine bottles and the bottling plant, and the other part is for winemaking. The entrance and the new reception area placed at the northern end and the tasting room, a space bathed by natural light, is one level below. A glass surface stretches from wall to wall covering the barrel halls, executed with reinforced concrete and completely buried to maintain optimum temperature and humidity.
While the exterior recovers traditional masonry techniques to echo the other buildings, the interiors present surfaces of unfaced white concrete but feature wooden claddings, colorful handcrafted tiling, and Binissalem marble floor slabs.
Cliente Client
Bodega Ribas
Arquitectos Architects
José Rafael Moneo Vallés, Clara Matilde Moneo Feduchi, Valerio Canals Revilla
Colaboradores Collaborators
Clara Matilde Moneo Feduchi, Valerio Canals Revilla (dirección de obra site supervision); Pablo Sequero, Adrián Martínez, Álvaro Olivares, Sofia Lens
Consultores Consultants
Carme Aguiló, Magdalena Fernández (arquitectas técnicas quantity surveyors) Jesús Jiménez Cañas (estructuras structures); Pivot ingenieros (instalaciones mechanical engineering)
Contratista Contractor
Man
Superficie construida Floor area
800m²
Fotos Photos
Luis Asín