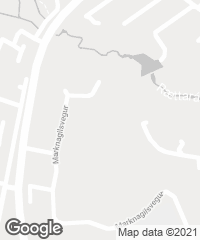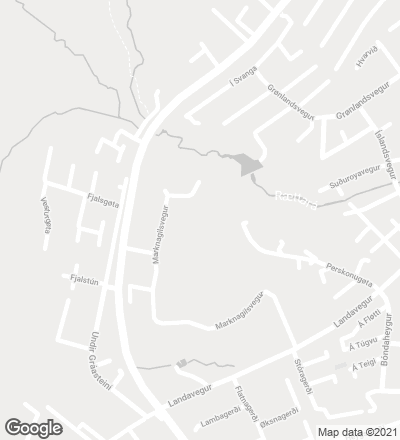 Located in Tórshavn, capital of the Faroe Islands – an autonomous country of the Kingdom of Denmark –, the new center designed by BIG brings together three different schools into one single building of 19,200 square meters, with approximately 1.200 students and 300 teachers, which turns it into the largest educational complex in the history of this small archipelago of the North Atlantic.
The center sits on a site outside Tórshavn, on a hillside 100 meters above sea level with a panoramic view overlooking the water, the mountains, the harbor – over the historic Tinganes peninsula –, and the ocean. The center, which aims to become a symbolic point of reference in the city, is designed as a vortex, radiating out towards its surroundings while also creating an inner landscape for communal learning – a functional sculpture formed by the various needs of all users. Interdisciplinary learning is at the heart of this new education center. From the earliest concepts, the goal has been to challenge the existing disciplinary boundaries, both pedagogically and architecturally. While each school functions independently, they share a vertical campus. The stepped interior reflects the undulating Faroese landscape with different social and academic activities happening across the plateaus, stairwells, and terraces. The heart of the building is the center's open rotunda, a space so large (32 meters in diameter) that it is experienced not as an atrium, but as a city square full of life and activity, a natural gathering point across different academic interests and backgrounds. This space, toplit by means of a large glazed roof, is organized in stepped floors and platforms connected by stairs, and which house communal facilities such as library, cafeteria, and group study rooms. The remaining uses are placed in five programmatic bands on different floors around a central rotunda that extends with cantilevers facing different directions.
The ring slabs rest on a radial structure of columns combined with five communication cores, where the fire escape stairs help to stabilize the complex. The cantilevered volumes are achieved with large steel trusses that in some stretches partially cross the atrium, which defines a varied and dynamic interior profile. To make the most of the soft southern light, the facades are wrapped in a faceted glass envelope that offers views of the landscape. 
Cliente Client
Mentamalaradid (Ministry of Culture) / Landsverk
Arquitectos Architects
BIG-Bjarke Ingels Group.
Socios responsables Partners in charge: Bjarke Ingels, Finn Nørkjær
Jefe de proyecto Project leader: Ole Elkjær Larsen, Høgni Laksáfoss
Equipo Team: Alberte Danvig, Alejandro Mata Gonzales, Alessio Valmori, Alexandre Carpentier, Annette Birthe Jensen, Armen Menendian, Athena Morella, Baptiste Blot, Boris Peianov, Camille Crepin, Claudio Moretti, Dag Præstegaard, Daniel Pihl, David Zahle, Edouard Boisse, Elisha Nathoo, Enea Michelesio, Eskild Nordbud, Ewelina Moszczynska, Frederik Lyng, Goda Luksaite, Henrik Kania, Høgni Laksáfoss, Jakob Lange, Jakob Teglgård Hansen, Jan Besikov, Jan Kudlicka, Jan Magasanik, Jeppe Ecklon, Jesper Boye Andersen, Ji-Young Yoon, Johan Cool, Kari-Ann Petersen, Kim Christensen, Kristoffer Negendahl, Long Zuo, Martin Cajade, Michael Schønemann Jensen, Mikkel Marcker Stubgaard, Niklas Rausch, Norbert Nadudvari, Oana Simionescu, Richard Howis, Sabine Kokina, Simonas Petrakas, Sofia Sofianou, Takumi Iwasawa, Tobias Hjortdal, Tommy Bjørnstrup, Victor Bejenaru, Xiao Xuan Lu
Colaboradores Collaborators
Fuglark, Lemming & Eriksson, Rosan Bosch, Samal Johannesen, Martin E. Leo SP/F, KJ Elrad Radgevandi Verkfroendingar
Fotos Photos
Rasmus Hjortshøj