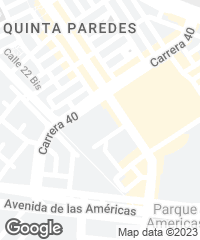 Located in the urban nucleus of the Colombian capital, the Ágora-Bogotá Convention Center is conceived to be a civic, technological, cultural, and environmental center of attraction for use by the city's inhabitants.
 With this as objective, the project presents a stacking of programs, covering more than 70,000 square meters, that despite the building's size aims for compactness, and is surrounded by a whole series of public spaces. Inside, around the large central foyer – which is a reinterpretation of the plaza mayor – rises a spiral of plaza-halls, viewing decks, and distribution zones. The vertical circulation cores and the zones reserved for services and technical installations are concentrated in the building's four corners, and from these cores the user proceeds to any of the ten convention halls included in the center's complex program.

The mobile vertical surfaces of these spaces make them adaptable to the requirements of each event to be held, allowing as many as eighteen differentiated configurations. On the top floor is the main convention hall, which can seat an audience of 4,000 people. By incorporating an ambitious network of public squares and other outdoor spaces as well as generating permeability between the interior and the exterior of the building, the project aims to connect the convention center to the urban life of Bogota at large. 

Arquitecto(s)
Daniel Bermúdez, Ramón Bermúdez, Diego Bermúdez
Cliente Client
Cámara de Comercio de Bogotá (CCB), Corferias
Arquitecto Architect
estudioHerreros / Juan Herreros, Jens Richter en colaboración con in collaboration with Bermúdez Arquitectos / Daniel Bermúdez
Responsables de proyecto Project Directors
Ramón Bermúdez, Gonzalo Rivas, Stan Van der Maas
Equipo Team
C. Antón, M. Franco, R. García, A. González, I. Guerrero, V. Lacima, M. Martínez, M. Á Peñalver, A. Piñate, M. Ríus, E. Salcedo, B. Salinas, M. Sosa-Dias (estudioHerreros); J. C. Ardila, D. Barbosa, J. Barrera, J. Beltrán, C. Brito, D. Caballero, L. Dorado, D. Gómez, A. Gutiérrez, S. Jiménez, J. F. Martínez, A. M. Noriega, J. C. Ortegón, J. Reyes, A. Roa, L. Á. Rivera, P. Sopó, C. Venegas (Bermúdez Arquitectos)
Colaboradores Collaborators
PyP, CNI, BAC ECG. (estructura structure), Landinzicht Landschapsarchitecten (paisajismo landscape), ARUP, Arquitectura&Bioclimática (sostenibilidad sustainability), SES (modelación energética energy model), ARUP (fachadas facades)
Superficie Area
70.500 m²
Fotos Photos
Andrés Valbuena; Enrique Guzmán; Javier Callejas