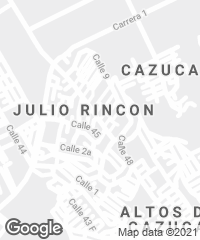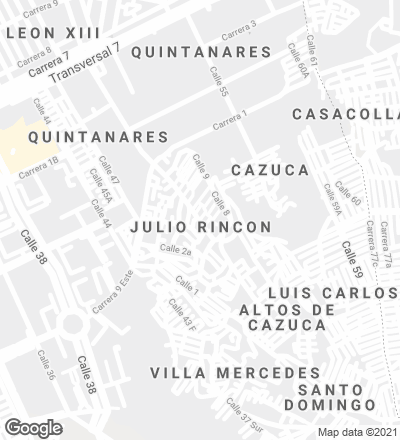 The project is located in altos de Cazucá, a neighborhood in the municipality of Soacha, a peripheral conurbation of the city of Bogotá. Socioeconomically it is a highly depressed area, lacking public infrastructure of any nature. It is notorious for its security problems and is a refuge to thousands of people who have been driven out of their hometowns by Colombia's armed conflict.
To address this, the Pies Descalzos Foundation conceived a roof which would shelter the neighborhood's multiple sport court while being more than that: an infrastructure with the capacity to offer recreational services, enabling the area's inhabitants to partake in a range of events, and schoolchildren to engage in sport activities; hence a hub for the community at large, a focal point for a broad diversity of uses and occupations.
As a result of research on the potential that architecture promises when thought out modularly and systematically, and taking public space as an open-ended system that is always growing both physically and activity-wise, the main objective of the project was to develop a module with the geometrical power to produce open patterns or compositions that in turn would engender spatial configurations of the kind that foster social interaction, build community relations, and strengthen human ties through leisure and cultural acts. An endeavor likely to stretch beyond the bounds of the sport court, a system bearing the prospect of expanding and merging with other spaces of the neighborhood, like a seed propagating over time.
The scheme presents a 1,744-square-meter elevated horizontal and a 800-square-meter, ground-level plot of public space. The roof measures 22.7x 30.8 meters, approximately, and is composed of 94 modules in the shape of 12-sided polyhedrons. The structure appears in the landscape like a group of trees holding up the roof, which comes across as a plane resting on two axes of columns. The materials used for making the modules are expanded mesh, metal tubes, and translucent tiles.
Nowadays Forest of Hope functions as a basic prototype and can be used to build a sport court, an open-air market, a church, an art gallery, a meeting center, or a concert arena, and cuts a figure as an urban marker in dense communities, one which generates dynamic processes of social integration and cooperation...[+]
Ubicación Location
Soacha, Cundinamarca (Colombia)
Cliente Client
Fundación Pies Descalzos
Arquitectos Architects
Giancarlo Mazzanti (proyectista designer), Juan Manuel Gil, Charline Lalanne, Jonathan Hernández, Liv Johana Zea, Lorena González (colaboradores collaborators)
Estado Status
Construido
Superficie Floor area
1.744m² (superficie horizontal horizontal area); 700m² (estructura espacial del domo dome spatial structure)
Premios y reconocimientos Awards & Honors
Bienal Colombiana de Arquitectura 2012, Mención de Honor, categoría Diseño Urbano y Paisajismo Colombian Biennial of Architecture, Honorable Mention, category Urban Design and Landscape. Centre Georges Pompidou, colección permanente permanent collection
Fotos Photos
Jorge Gamboa, Alejandra Loreto