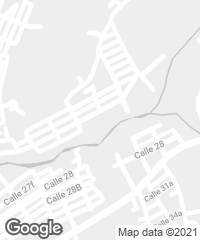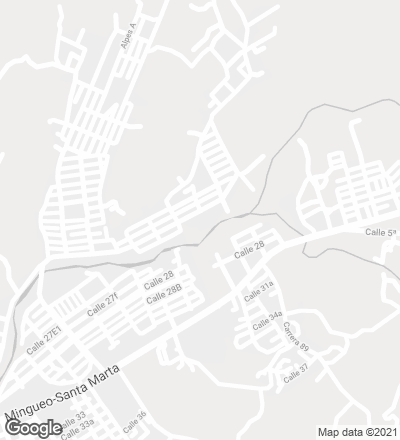 One of the deepest conflicts in Latin America, the one which has turned Colombia into a battlefield during the last five decades, has had among its severe consequences that of driving between two to four million citizens away from their homes, escaping from the guerrillas and paramilitary groups. Many of these displaced persons have gathered on the peripheries of cities seeking shelter, generating new poor neighborhoods without public facilities. This kindergarten, promoted by the Town Hall and the Fundación Carulla, goes up in one of these neighborhoods, on the outskirts of the city of Santa Marta. Beyond offering a necessary service, the project tries to assert the State's role in strengthening a neighborhood's identity. Another of the objectives is to create facilities that the inhabitants can make their own, in which to develop new activities.
The spatial organization of the kindergarten is based on the teachings of Loris Malaguzzi, an Italian educator who conceived the school as a laboratory in which children learn through their own searches, interacting with adults, both teachers and family members, who act as guides rather than teachers. These tripartite relationships find their reflection in the basic piece of the project, made up of three pointed irregular volumes that together trace between them a triangular courtyard. The modules generated in this way are linked to one another organizing the plot, and their configuration foresees an eventual extension of the complex. The interior of the classrooms is related to the exterior through the central courtyards and the opening on one corner of each of the volumes. The outdoor areas are essential for the children's learning process, and they accommodate very different environments, such as playgrounds, outdoor classrooms, green areas and kitchen gardens.
Thanks to the prefabricated construction system it was possible to reduce construction costs. These building solutions also keep maintenance costs in mind, and the orientation of the modules is carefully studied to prevent heat gain and favor natural ventilation, something to which the truncated pyramid form of the pieces contributes. The walls are equipped with good thermal insulation and covered with ceramic on the exterior to improve their resilience, while the rainwater collection system allows water reuse. 
Cliente Client
Ayuntamiento de Santa Marta, Fundación Carulla
Arquitectos Architects
Giancarlo Mazzanti
Colaboradores Collaborators
Andrés Sarmiento, Susana Somoza, Néstor Gualteros, Oscar Cano, Lucía Largo
Consultores Consultants
Nicolas Parra (estructura structure)
Fotos Photos
Iwan Baan; Jorge Gamboa