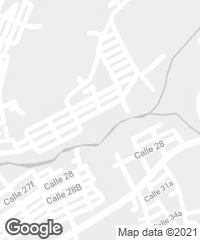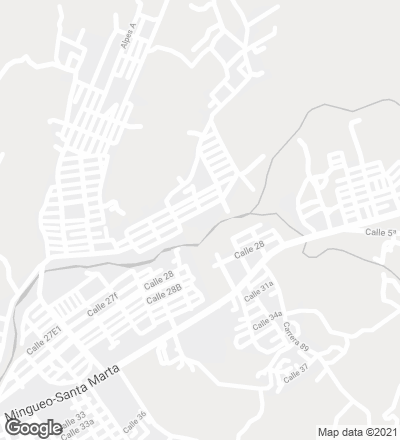 The project is part of the education program supported by the municipality of Santa Marta with the Fundación Carulla – an institution created in 1961 to promote the integral development of children. The program works to improve the conditions of children living in rural communities which had to relocate to the outskirts of the city to escape violence.
The building is set out as a visible and representative structure that stands out in its context, and that is meant to become a dynamic social magnet, a place that the community can make its own. As an educational facility, the design shows its capacity to create adequate contexts for learning. The model considers all spaces as spaces for learning, as much the flexible classrooms as the gaps along the circulation paths and the playgrounds, which must adapt to different activities and cooperation initiatives in the community. The form of the building responds to climate and to the learning method proposed by the teachers – the Reggio Emilia pedagogy. Its geometry is therefore not so much a product of functional efficiency but a tool to relate the learning and play spaces through systems that favor the individual development of each child.
Conceived as a prototype, Timayui is devised not just as a project, but as a functional, spatial, and environmental strategy based on a modular system of repeated patterns that can be connected in different ways, so that the architecture can adapt to a variety of urban, educational, topographic, or geometric situations. This has made it possible to implement the system in other places like the neighborhoods of Bureche and La Paz.
The model is developed with a flower-shaped module as structuring element. This module is composed of three spaces, containing the educational program and a central courtyard. The geometrical position of the learning spaces can be rotated at the ends of the connection, which permits adopting the best layout depending on the site and the other modules. The chain system used is based on the pedagogical philosophy of Loris Malaguzzi, creating an element that suggests three interrelated centralities, able to create a series of situations and experiences among children, teachers, and family. The design also questions the idea of a building being born from the site, and prefers to focus on the position of the building and its role as articulating element within its context...[+][+]
Ubicación Location
Santa Marta, Magdalena (Colombia)
Cliente Client
Fundación Carulla
Arquitectos Architects
Giancarlo Mazzanti (proyectista designer), Juan Manuel Gil, Andrés Sarmiento, Lucía Largo, Néstor Gualteros, Oscar Cano, Susana Somoza (colaboradores collaborators)
Estado Status
Construido Completed
Superficie Floor area
1.429m²
Premios y reconocimientos Awards & Honors
Premio Arquitectura Sostenible Fassa Bortolo 2011 Sustainable Architecture Award Fassa Bortolo. Bienal de Arquitecutra Colombiana 2012, Mención de Honor Biennial of Colombian Architect, Honorable Mention. Centre Georges Pompidou, colección permanente Centre Georges Pompidou, permanent collection
Fotos Photos
Jorge Gamboa, Alejandra Loreto