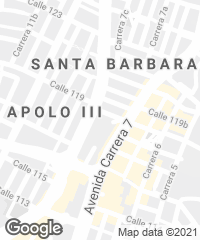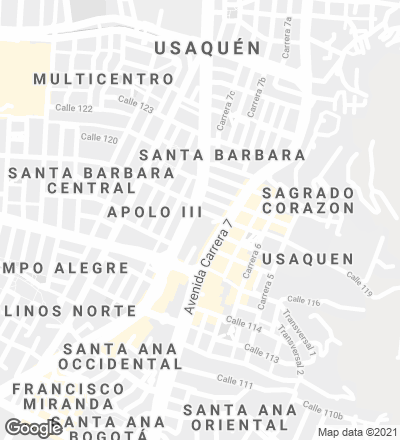 The building is the outcome of a competition that was held in the year 2012 to enlarge the premises of the Fundación Santa Fe, one of Bogotá's leading hospitals and an institution known to be a pioneer in research and innovation having to do with patient-care processes. Thanks to its choice location, right between two of the city's main avenues, it had to function as an urban connector and as a catalyst for new activities in the neighborhood.
Hence the building was conceived to complement already existing infrastructure. It had to establish a dialogue with the old medical complex – comprising a series of brick volumes raised in the 1970s – and to go about this not only in functional terms but also on a representional level; that is, to revamp various areas of the center, and at the same time consolidate an iconic and contemporary image for the institution. To achieve this, instead of thinking of the facade's material makeup as something static, the project proposed a contemporary reinterpretation of traditional masonry, with a design thought out for working with tension, as in a fabric. This strategy made it possible to relate the interior to the exterior in a more open way, making the heavy brick wall a system that compresses and expands in accordance with spatial intentions. The facade does not function merely as an image-defining or coating element, but as a configurable membrane through which to regulate the amount of sunlight that streams into every space. This permeable skin creates the conditions for patients to engage with the outdoors, reinforcing the openness of the rooms yet also ensuring privacy in those most in need of it.
Central to the project and a trigger of the design was the inclusion of a solarium/green park on the ninth floor. Bringing nature into the building, letting patients be in contact with it, has proven highly effective as a stimulus in recovery processes. The initial project had proposed inserting two other anomalous spaces within the hospital. One would have been a venue for dance classes and cooking lessons, organized with the intention of bringing families and staff together in shared activities; and the other one was to be a public children's park on the third level, in a bid to encourage decontextualization of patients, to give them the opportunity to partake in urban activity and continue living the life of the city.
Obra Work
Ampliación de la Fundación Santa Fe, Bogotá (Colombia) Fundación Santa Fe Extension, Bogota (Colombia).
Cliente Client
Hospital Universitario Fundación Santa Fe de Bogotá.
Arquitectos Architects
El Equipo Mazzanti / Giancarlo Mazzanti (socio partner); Sebastián Negret, Fredy Fortich, Rocío Lamprea, Alberto Aranda, Ana Varona, César Grisales, Clara Vila, Daniel Cely, Diego Casas, Dorotea Rojas, Felipe Pombo, Iván Bernal, Juan Carlos Zúñiga, Juan Sebastián Muñoz, Juan Sebastián Tocaruncho, Lorenza Baroncelli, Julián Gaviria, Juan Manuel Gil, Julián Otalora, Laura Luque, Juliana Zambrano, Manuela Dangond, Marcela Gómez, Maria Sol Echeverry, Patricia Gualteros, Sebastián Corredor, Trinidad Guzmán (equipo team).
Consultores Consultants
Nicolás Parra, Rafael Palomino (estructura structure).
Contratista Contractor
PAYC.
Superficie construida Area
31.044 m² (2.130 m² zonas verdes green area).
Fotos Photos
Alejandro Arango, Andrés Valbuena, El Equipo Mazzanti.