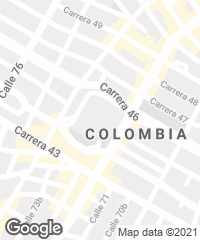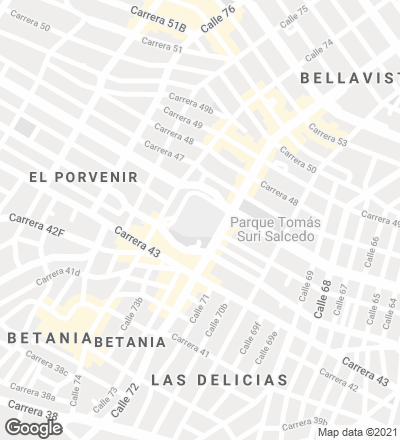 Built in 1935 for the National Games of Colombia, the Romelio Martínez Stadium stands on a site initially intended for baseball and later used as a football field for the neighborhood. Over these spaces rose the stadium and what was called the 'shade stand' – the north grandstand – so the stadium was declared a national Asset of Cultural Interest (BIC). The field did not have the north-south orientation required for the 2018 Central American and Caribbean Games to be held there, and it was necessary to revamp and enlarge the stadium, reorienting the football field to comply with the guidelines. An additional idea was to make the facility serve as a place for the carnival spectacles that are so important in the cultural life of Barranquilla.
With the aim of accommodating a wide diversity of uses while sealing the stadium's connection with the public space around, the stands are broken up into fragments. This strategy facilitates zoning and grouping different stands and spaces, with the result that they can equally accommodate carnival events, picnic areas, concerts, dances, etc., turning the stadium into a venue of reference for Caribbean celebrations. In this way, the new stadium is not only a closed structure for sports events, but also a space that is open to the public and fit out for a wide range of activities.
The organization of the project is based on a growth diagram in strips, where these strips are abstract systems that permit developing incomplete and undetermined organizational strategies, which emerge from the combination of repetitive and regular elements: a sort of flexible code, without scale or end, where the order is based rather on its possible directionality and growth in both directions. This organization enables to continue extending the park with strips in the future.
On the east side the bands become terraces that in their lower area contain shops selling crafts related with the carnival; on the west end these bands lead to gardens containing restaurants; in this way, the stadium is self-sustainable and capable of generating other activities aside from sports and the carnival during the year. On the north side is the original grandstand, planned to house a museum dedicated to the history of football in Colombia, which originated in Barranquilla in the early 20th century.
Ubicación Location
Barranquilla, Atlántico (Colombia)
Cliente Client
Edubar
Arquitectos Architects
Giancarlo Mazzanti (proyectista designer), Eugenia Concha, Lorena Mendoza, Melissa Naranjo, Juan Carlos Zambrano, Juan Sebastián Tocarruncho, Julián López, Julián Otálora, María Victoria Salcedo, Santiago David (colaboradores collaborators)
Estado Status
Construido Completed
Superficie Floor area
53.164m²; 28.515m² (espacio público public space)
Fotos Photos
Alejandro Arango, Ekoomedia