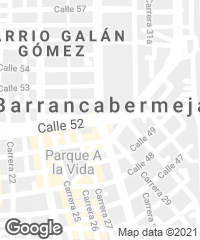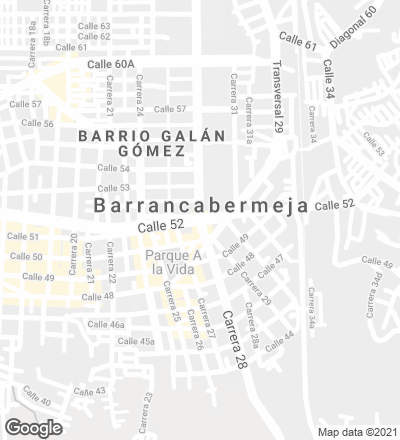 This project is part of an initiative to build new public recreational facilities in the city of Barrancabermeja, focussing specifically on those residential areas most affected by social conflict, safety issues, and lack of public services. The main purpose of the plan was to create an open space that would stress the important role of the community in the construction of the city. In this context, the public infrastructure proposed functions not only as an arena for sports activities, but also as an instrument to promote any type of gathering, be it cooperative, ludic, academic, cultural, or social.
The canopy built in Barrancabermeja is actually a prototype meant to be replicated in different places. Its design is based on a modular system made up of pieces shaped as elongated rhombi, which is multiplied and expands gradually to create an adaptable structure, unfinished and appropriate for its future transformation. The versatility of this system enables to expand or contract the roof once it has been installed, adapting it in this way to the specific needs of each place, always respecting pre-existing elements with a historic, social or ecological value – buildings, green areas, trees... – while adapting to the specific topographical conditions. Instead of creating a static setting, the project proposes an interactive and configurable space: one that unfolds under the new cover and that the users can actively transform.
A series of elements such as fans, water sprinklers, and adjustable lights makes it possible to adjust factors such as temperature, humidity, and ambient lighting through a mobile app, so that users themselves can directly change the perception of space and transform it into a system of reconfigurable atmospheres, making them aware of the relationship of their body with the environment and with nature. The project includes other elements that encourage social interaction such as swings, television screens, microphones, and speakers to reproduce music selected through the app.
The playful and open character of these canopies has turned them into recognizable reference points in each neighborhood, landmarks that the community feels proud of and considers its own, and which they enjoy but also actively care for and preserve...[+]
Ubicación Location
Barrancabermeja, Santander (Colombia)
Cliente Client
Municipio de Barrancabermeja
Arquitectos Architects
Giancarlo Mazzanti (proyectista designer), Eugenia Concha, Juan Carlos Zapata, Juan Esteban Parra, Luz Rocío Lamprea, Laura Pachón, Carlos Medellín, Humberto Mora, Simon Escabi, Marcela Gómez (colaboradores collaborators); Pablo Maal (prácticas intern)
Estado Status
Construido Construido
Superficie Floor area
1.000m²; 7.000m² (espacio público public space)
Fotos Photos
Alejandro Arango