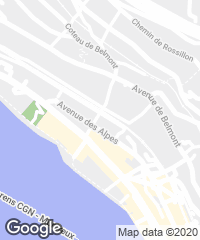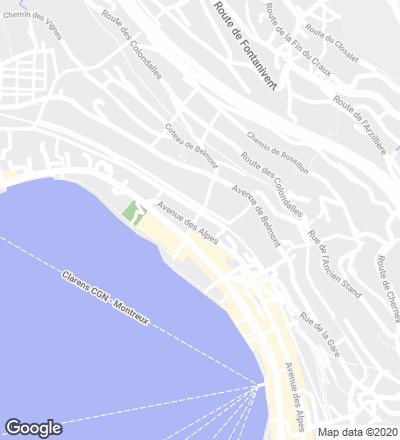 Located on the shore of Lake Geneva, the city of Montreux enjoys a pleasant climate all year round, which endows it with a certain Mediterranean character. From the nineteenth century onward it has become a well-known tourist destination, particularly for a wealthy class of international visitors who are attracted to its magnificent hotels and residences with superb views onto the lake.
This project, known as 'La Verrière', undertakes the refurbishment of a long and narrow existing building, distinctive mainly because of its glasshouse – an old winter garden located on its west end –, which has been integrated in the renovated part of the project. It consists of two residential buildings of a certain height, resting on the sloping terrain and on pilotis at street level, which have been inserted between the old building and the railway tracks that lead to Montreux station. This project has allowed to define the urban fabric, intensifying the use of a site that is right behind the famous Montreux Palace.
With their back leaning on the railway tracks and their main facades completely open to the lake views, the design of these new buildings of glass and brick keep in mind the dual features of the two fronts. This fact has determined the guidelines to organize these interior spaces. In order to endow them with proportions appropriate to their different uses, each dwelling is divided into two levels: the rear area is a bit lower and contains the bedrooms, bathrooms and kitchens, while the front is laid out as an open plan living space of greater height and overlooking the lake. In this way, a series of dwellings of two different typologies, which can be seen mainly through the sections, overlap both vertical and horizontally. To rationalize the construction and articulate the L-shape floor plans of the dwellings in a compact volume, these are distributed around a spacious interior courtyard, the sides of which have been built with glass brick to maximize the entry of light in the circulation areas, and also to produce an interesting interplay of light and shadow in the interior of the dwellings.
On the other hand, the facade facing the lake is made entirely of glass, protected by a series horizontal slats placed at the edge of the terraces. These slats help to blur the boundaries between the interior and exterior, conveying a sense of lightness in the whole complex... [+]
Clientes Clients
Peter y Bernadette Brabeck-Letmathe
Arquitectos Architects
Jacques Richter, Ignacio Dahl Rocha
Colaboradores Collaborators
Bruno Emmer, Pouska Haessig, Martin Iölster, Alain Jaquenod, Carine Lombardi, Michel Paganin, Philippe Vauthey, Olivier Wavre
Consultores Consultants
Bernadette Brabeck-Letmathe (interiorismo interior design); J. F. Petignat (estructura structure); Louis Richard (electricidad electricity); CCTB, ER Energies Rationnelles (instalaciones mechanical engineering)
Fotos Photos
Yves André