Caledonian Somosaguas Dwellings, Pozuelo de Alarcón
Studio MK27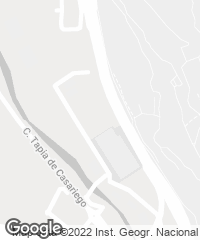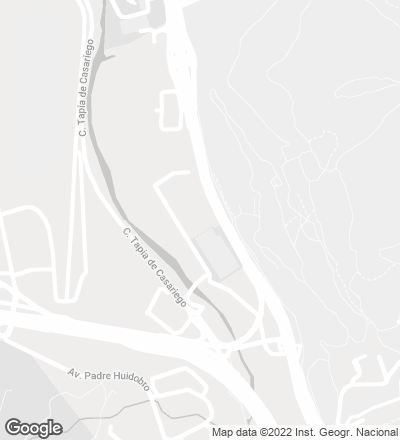 Located in Somosaguas, a residential area in the municipality of Pozuelo de Alarcón – 10 kilometers to the northwest of Madrid –, the project was born with the intention of creating a sort of habitat, a new neighborhood in which the houses are loosely arranged around a web of public spaces – streets, plazas, parks, a swimming pool – and in which the communal streetscape occupies as much area as the dwellings themselves.
The complex consists of 21 units in total, of between one and five bedrooms, distributed in five platforms that span a difference in height of 3.5 meters. With a construction module of 1.25 meters, initially four units of different sizes were designed, creating 21 different configurations. In this way each house is unique. All parking is underground, so the street level is free for pedestrian use and there is no car traffic; from each house the residents can access their parking space.
The project is constructed with simple materials, industrialized and monochromatic, giving a unified image to the whole. The miniwave panels and the brick painted white of the facades contrast with the wood used to build the fences that mark out the walkways in the communal spaces. The landscaping project includes abundant vegetation and varied plant species, and thus helps to moderate the orthogonal rigidity of the volumes. The non-linear arrangement of the different pieces within the whole evokes the urban fabric of a small 'pueblo,' with its pattern of streets, plazas, and buildings. Within the complex, the notion of 'property' is diluted: the houses are built on a communal garden, each one with its own private courtyard. This arrangement generates a subtle transition between public and private. The main plaza, right in the middle of the complex, is a pleasant space for gathering with neighbors, around the community pool.
The relationship between the residential complex and the city is permeable. There are no outer walls, and the houses themselves create the division – non linear – with the street, generating openings and generous spaces for gardens and communal areas. Designed with the objective of favoring community life within the city, Caledonian Somosaguas is conceived as a metaproject: its permeable occupation model could be implemented, as a prototype, in any other urban site and in any city in the world.
Cliente Developer
Caledonian. Henrique López Granado
Arquitectos Architects
Studio mk27, Marcio Kogan (arquitecto architect), Suzana Glogowski (co-arquitecto co-architect); Diana Radomysler (diseño interior interior design)
Colaboradores Collaborators
Carlos Costa, Elisa Friedman, Giovanni Meirelles, Laura Guedes, Mariana Simas, Tamara Lichtenstein (equipo de proyecto project team)
Consultores Consultants
Isabel Duprat (paisajismo landscape designer)
Contratista Contractor
Caledonian
Superficie construida Built area
5.100 m²
Fotos Photos
Fernando Guerra FG+SG