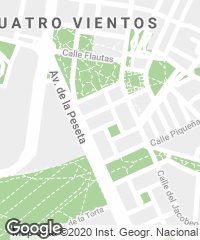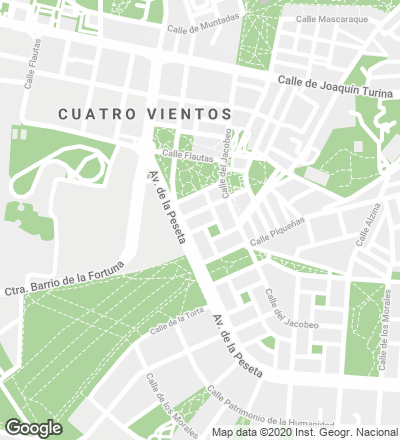 The project won a competition called by the Town?Hall in 2003 for the construction of 82 social housing units of one, two, three and four bedrooms in the urban expansion areas of the neighborhood of Carabanchel. The building is a perimeter block with a minimum bay – barely eight meters – in which each cell-dwelling has an open space inspired in the Immeuble-Villa of Le Corbusier and in the Mediterranean courtyard-house, and conceived as a linear block – with the same type of interior and exterior finish – which folds upon itself to configure a closed interior space.
The proposal moves in this way from the dwelling's interest in the commitment towards the public space and understands the need to generate collective spaces that address minimum components of sociability. The interior space is semi-open and connected to the whole expansion area, taking on an ambiguous role as exterior and interior space and connecting the different topographic levels. This interior public space is a garden and a plaza, a tree-lined garden with easy maintenance plants, compatible and autochthonous, and also a square that performs as a place of interaction among neighbors and as playground for children.
The windows that articulate the dwellings and connections on ground floor allow the building to breathe, and the layout of the double-orientation dwellings protected by a vertical courtyard that performs as an intermediate element between the public and the private: an element that allows new programs and uses in this type of building. Sunny in winter and fresh in summer and with cross views between the interior and the exterior, the courtyard permits different orientations with minimum alterations. This feature is possible in a public housing building because the regulations are taken to an extreme, grouping laundry rooms and terrace, compressing the interior corridors and connection spaces and understanding the courtyard as an entrance-living area, making it disappear from the interior and turning it into another space that groups living and dining room, with the possibility of joining the kitchen.
The exterior is conceived as a car bodywork, the colors and finishes of which can be chosen by the tenants, being in fact a rear-ventilated facade whose voids are mimetized with latticeworks and whose corners are rounded. The project is thus a strategy and structure which organizes and builds, but which leaves the final decisions to the user.
Cliente Client
EMVS: Empresa Municipal de la Vivienda y el Suelo de Madrid
Arquitectos Architects
Atxu Amann, Andrés Cánovas, Nicolás Maruri
Colaboradores Collaborators
Javier Celestino (jefe de obra site supervision); Beatriz Amann, Ana Arriero, Ignacio Díaz, Sara de la Fuente, Javier Gutiérrez, Ana López, Rafael Marcos, Rafael Palomares, Gonzalo Pardo, Cristina Parreño, Carlos Ríos, Susana Velasco; Enrique Medina, Ramón Sánchez Hombre, Sonia Antón (aparejadores quantity surveyor)
Consultores Consultants
Condiciones Internas S.L. (instalaciones mechanical engineering); gv408 arquitectos (estructura structure)
Contratista Contractor
Ploder-Uicesa
Fotos Photos
Miguel de Guzmán, David Frutos