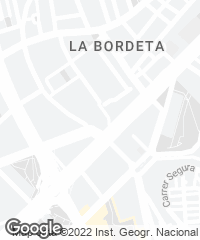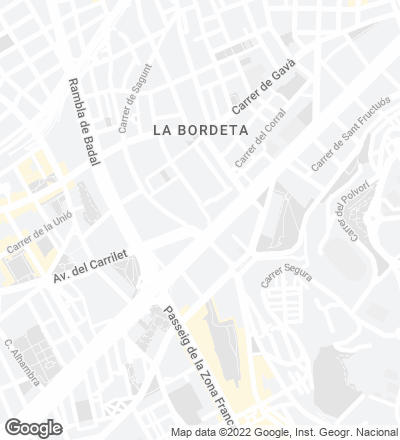 The office building Ó is located in the area of the old factory of Can Batlló, one of the most important focuses of development of the city of Barcelona in relation with the economic district of Hospitalet de Llobregat and important avenues such as Gran Via and Avinguda Carles III. The volume of the building differentiates the main body tower of twelve floors, where the main use of offices is located; and a ground floor volume of great free height, where the different commercial activities are carried out and that frees part of the plot offering private space for public use.
On this ground floor, different urbanized spaces are developed that relate the architecture of the building with the city in a friendly way through flowerbeds and vegetation while ceramic paving is used to recover the existing relationship with the urbanization project of the entire Can Batlló site, where the city plans to host public facilities such as the School of Audiovisual Media (see AV 223-224) or the New Municipal Central Archive.

The building differentiates the main common areas of the lobby and the multipurpose room, high-clearance spaces, where both the vertical and horizontal cladding finishes distinguish spaces where wood and large-format porcelain stoneware predominate in contrast to exterior ceramics. The workspaces are open-plan areas, with a freed floor where the structure takes up only the core and the perimeter of the facade; and with a homogeneous facade solution – consisting of a ventilated facade and a ceramic slat lattice – that ensures the thermal and energy performance of the building in dialogue with the manufacturing environment. Differentiating requirements according to orientations, allowing the control of solar incidence, and ensuring permeability and vision from the inside, this ceramic lattice completes a volume that is staggered in its upper floors offering the user private terraces and unique spaces with views of the Sants district. In addition to being the link with the environment, the set of ceramic slats is the main system for controlling the building's energy demand, reducing the impact of solar incidence in south orientations, and without compromising the compositional logic of the different elevations.
The roof of the ground floor, as well as the spaces released in accesses, allow establishing garden areas that, together with the textures and materials used; ensure integration with the old factory complex and the existing urban logic...[+][+]
Cliente Client
Green Clover Capital
Arquitectos Architects
Batlle i Roig Arquitectura. Enric Batlle, Joan Roig, Albert Gil
Colaboradores Collaborators
Meritxell Moyà, Antoni Duran (arquitectos architects); Diana Calicó, Marc Torrella (arquitectos técnicos, fase de redacción de proyecto quantity surveyors project drafting phase); Rafa Capdevila/Bardají Capdevila Management (arquitecto técnico, dirección de ejecución de obra quantity surveyor construction execution management)
Consultores Consultants
Static (ingeniería de estructuras structural engineering); PGI Grup (ingeniería de instalaciones mechanical engineering)
Contratista Contractor
PROMUOBRA, Proyectos y Obras
Superficie construida Floor area
32.776,50m²
Fotos Photos
Antonio Navarro Wijkmark