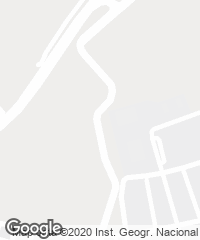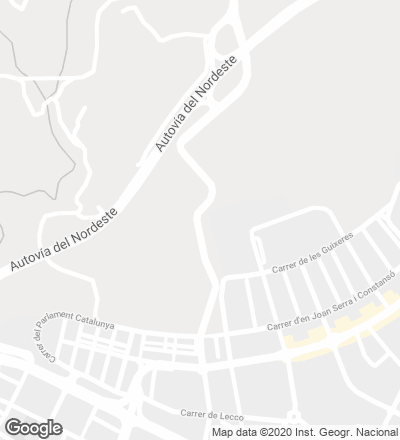 A work of Enric Batlle, Joan Roig, and Iván Sánchez, the track called the Camino de las Guixeres is part of a larger project for the Igualada Green Ring, the objective of which is to generate a series of footpaths and bicycle lanes around the city's perimeter, and thus recover degraded areas.
The track runs on the site leading to old gypsum mines. When the mines closed down, the area was used as a municipal waste transfer station, only to be altogether abandoned in the 1970s. The Camí de les Guixeres invervention involves recovering a stretch of 1.65 kilometers, the first 800 meters of which have now been completed.
The project pursues two main objectives: connectivity – by extending the Green Ring –, and the recovery of the landscape and biodiversity, creating a new dynamic that improves environmental conditions through  water management. 
The track is set high on Les Guixeres hill, so it naturally becomes a deck for views of the city and the Montserrat mountains. It comprises in three strips: a sandy path over the preexisting track, connecting with the Green Ring; a linear lookout with concrete paving incorporating a fraction of luminescent aggregate, long benches in the rest areas, and a structure that cantilevers over the mountain slope; and, finally, a plant ditch that channels run-off water and holds back loose rocks, which are used to build a sequence of retaining walls.
The Camí de les Guixeres won the Landscape award at the 2018 World Architecture Festival.
The path is articulated by a type-section comprising three bands: the central one of sandstone; an outer paved one with luminescent arid that creates the  linear viewpoint, and an interior one designed  

as a plant-filled curb. 
Cliente Client
Ayuntamiento de Igualada
Arquitectos Architects
Enric Batlle, Joan Roig, Iván Sánchez
Colaboradores Collaborators
Equipo Batlle i Roig: Mario Súñer (arquitecto coordinador del proyecto architect project coordinator), Simone Cicu (arquitecto colaborador architect collaborator); Livia Valentini (arquitecta y paisajista architect and landscape architect), Dolors Feu (ingeniera técnica agrícola y paisajista technical agricultural engineer and landscape architect), Yago Cavaller (ingeniero técnico agrícola y ambientólogo technical agricultural engineer and environmentalist), Diana Calicó (arquitecta técnica y paisajista quantity surveyor and landscape architect)
Consultores Consultants
STATIC (estructuras structures)
Contratista Contractor
Moix Serveis i Obres
Superficie Floor area
5.600 m²
Presupuesto Budget
310.000 € (IVA incluido VAT included)
Fotos Photos
Jordi Surroca