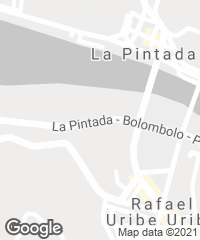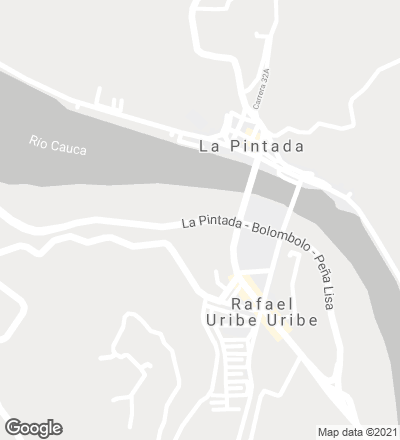 The Control and Operations Center (CCO) is a road infrastructure that functions as a gathering point for travelers, serving the area as a breakout space and tourist information spot.
Over the last years Colombia has promoted the construction of a series of highways to connect ports and important cities, crossing through poor regions that lack infrastructures. What these regions gain with these additions is just connectivity. To remedy this defficiency, Equipo Mazzanti and the company Odinsa designed a new type of communications and operations infrastructure for road networks. The scheme proposes expanding the use of these centers, so that instead of being structures conceived solely for effectiveness, they can become places that help build the community and improve the living conditions of residents in the area.
This adaptation involved the following challenges: to shift from an infrastructure focussed on production and optimization into another centered on supporting human and social capital and able, at the same time, to generate public-private alliances for programming and sustainability purposes; and to turn a road infrastructure designed exclusively as a connection point into a network of productive and sustainable corridors that can help mitigate climate change, adapting to local conditions (geographical, social, and cultural), and encourage economic and social development.
The CCO is basically a 'floating box,' built in wood, under a light canopy that covers the whole complex, and enclosing a large public square protected by the surrounding highways with specific elements of the local landscaping design and vegetation. A second piece of timber strips consisting of a volume elevated off the ground and resting on pilotis contains restaurants, offices, and classrooms. Below the the main volume are the other classrooms, shops for local products, storage space, and the market in a shaded area. The topography of the plot is excavated to protect the public areas from the noise of traffic with embankments, and to create stands for events and an outdoor cinema.
At the CCO of La Pintada the sports courts are organized along the plot, where tropical trees have been planted to create a big forest. A tree nursery in the north end is reserved for the planting of native species to reforest the area.
Ubicación Location
La Pintada, Antioquia (Colombia)
Cliente Client
Concesión La Pintada
Arquitectos Architects
Giancarlo Mazzanti (proyectista designer), Eugenia Concha, Ceylan Sener, Juan Carlos Zambrano, Álvaro Villacis, Felipe Guerrero, Nicolás Sánchez, Tatiana Rodríguez, Alonso Atienza, David Rugeles, Jair Pinzón (colaboradores collaborators)
Estado Status
Construido Completed
Superficie Floor area
3.331m²; 30.000m² (área urbanizada urbanized area)
Fotos Photos
Alejandro Arango