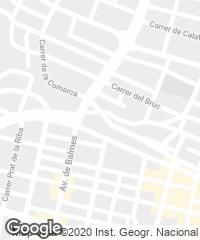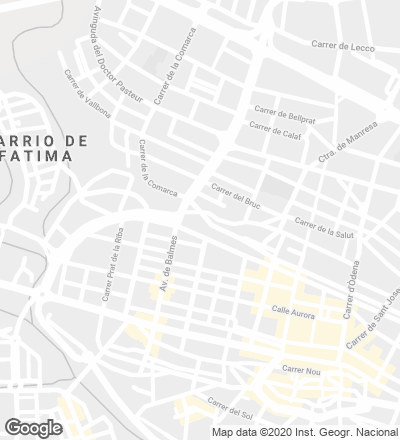 The park is located where the railway station of Igualada used to be, at the end of Mossèn Cinto Verdaguer Avenue, on a site bound by three streets with a steep slope between them.
The urban conditions determined the organization of the project. On the one hand, the park takes on the extension of the promenade and reproduces it by revisiting the typological model of the double row of trees marked by urban furniture; on the other hand, it spans the unneveness with a wooded garden of changing topography that easily adapts to the surrounding streets. Between both, a complex, sectioned wall traces an interior boundary that becomes the park's main feature. Built with local stone and of varying height, as it moves through the site the wall houses different programs and becomes a pond, a canal, a fountain, a clock, a grotto, a cascade, a bar, stairs, or an amphitheater. In the upper part it follows a path that delimits the forest and offers views of the trees from above.
As in ancient Italian gardens like Villa d'Este or Villa Adriana, the wall becomes the central part of the park by accumulating the classical elements that entertain visitors. Garden and promenade coexist and build an urban fragment.
Arquitectos Architects
Batlle i Roig Arquitectura. Enric Batlle, Joan Roig
Colaboradores Collaborators
Lluis Jubert (arquitecto architect); Teresa Galí-Izard (ingeniería técnica agrícola agricultural technical engineer); Lluís Roig (arquitecto técnico quantity surveyor) / Static, Gerardo Rodríguez (ingeniería de estructuras structural engineering) / Pere Largo (ingeniería de instalaciones mechanical engineering)
Promotor Developer
Ayuntamiento de Igualada
Contratista Contractor
Cubiertas y Mzov
Superficie Floor area
1,6 Ha
Fotos Photos
Jordi Surroca