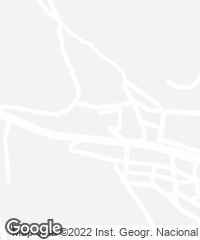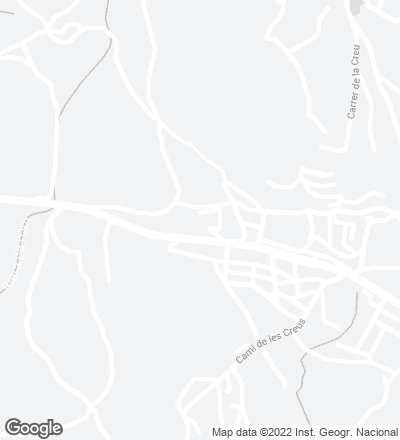 The town of Moià, some 60 kilometers north of Barcelona, needed to urgently renew its fire station, so in 2016 it called a competition which asked for an industrialized structure that could be built faster. The winning project proposed a light structure of modular timber elements with a scale and definition of the porticoes able to confer the building a monumental character that would turn it into the gate of entry to the small town.
The building proposed forms a clean volume using simple materials: one single material and a reproducible, extendable system. A repeated, modular, and constant structure guarantees more economical building solutions and an easy construction process on site, with the possibility of completing the projects through industrialized systems. The enclosure is characterized by a lightweight materiality as efficient response to the thermal, structural, acoustic, and maintenance requirements.
Compact and austere, the new building lets the structure stand out as an expression of its presence on the territory. A sequence of porticoes perpendicular to the street and the landscape project asymmetrical overhangs that emphasize transparency, materializing a place seven meters from the ground that seems to float over the fields. A neutral and modular element that will easily permit future extensions.
The double scale of a portico embedded in another portico, like a Matryoshka doll, addresses the coexistence between the more domestic dimension required by the firefighters at the station and the huge size of the trucks in the garage: a single gesture that systematizes and brings coherence.
The industrialization needed to reduce construction deadlines is addressed through elements precast in a workshop and assembled on site. A laminated wood skeleton forms the double pillars – for slenderness – and the beams braced by those pillars. Timber sandwich panels modulate the facade in a checkerboard pattern that blurs the transition between interior and exterior.
The construction is based on the efficiency of the materials: no residues are produced thanks to their industrialization, and CO2 is set through the use of wood, the material symbol of the 21st century and ideal choice because of its low conductivity – compared, for instance, to steel. The material is structure, protection, and enclosure at the same time.
Cliente Client
Departamento de Interior, Generalitat de Cataluña
Arquitectos Architects
Josep Ferrando Architecture, Pedro García Hernández, Mar Puig de la Bellacasa, Manel Casellas
Colaboradores Collaborators
Roger Escorihuela, Ilaria Caprioli, Juan Maria Barbero
Consultores Consultants
XMADE (envolventes envelopes); Calmat (estructuras structures); JSS (instalaciones mechanical engineering); AT3+SGS (aparejadores quantity surveyor)
Contratista Contractor
Construcciones Caler
Superficie Floor area
760m²
Presupuesto Budget
862.000 €
Fotos Photos
Adrià Goula