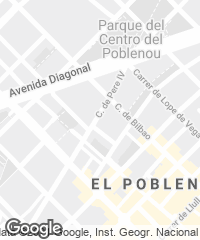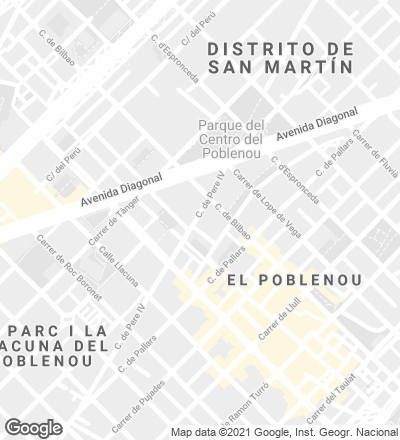 The building had gone through many different stages –construction as a workers' cooperative in 1924, renovation in 1954, abandonment in the 1980s and 1990s, okupa center – and each of them had left a mark. The intervention to create a new dramaturgy center had to take this palimpsest character into consideration.

Located in Barcelona's Poblenou district, the new Sala Beckett presents towards the street an austere facade where contemporary elements are yet another layer of an existing palimpsest of forms and materials.

The design strategies were conceived as open strategies with the capacity to incorporate the uncertainties of the ruin both in form and in materials. A catalog of elements, colors, and finishes was put together, showing each window, border, or detail found; a catalog that gave rise to a solution that respected the character stamped on the building by the passage of time, and made the new features strike a contrast while engaging in dialogue with the preexisting. 
The only intervention of importance was the creation of a vertical atrium right beside the circulations, taking up the whole section and giving the interior the abundant light required by the building's new use.

Obra Work
Sala Beckett en Poblenou, Barcelona (España Spain).
Arquitectos Architects
Flores & Prats Arquitectos / Ricardo Flores y Eva Prats.
Consultores Consultants
Marc Comas (ingeniería teatro theater engineering); Arau Acústica (acústica acoustics); Elisabet Castells (asesoría escénica stage consulting); Manuel Arguijo (estructura structure); AJ Ingeniería (instalaciones MEP); Xavier Badia (arquitecto técnico quantity surveyor).
Fotos Photos
Adriá Goula.