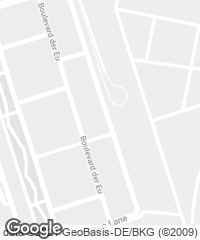 The Spanish pavilion at Hannover's Expo 2000 is a very sophisticated project.
—Shall we say that Expo pavilions are buildings which allow more freedom of action than architecture usually does, because they are planned to last only six months. Expo architecture tends to be very direct and evident. So we proposed the contrary, a building the perception and understanding of which would require both time and effort. From outside, our pavilion is like some huge block of cork with a very casual geometry. It is a soft building, rather hermetic, with deep cracks and a very low lintel resting on a number of irregularly arranged columns. After traversing the portico you are surprised to find yourself in an unexpected space that is totally white and absolutely canonical... It is a fully public, open space which visitors can freely enter on three of its sides. The soft and dark exterior, hence, contains a contrasting white interior endowed with a slightly smiling solemnity, and in here go the carnations, Leiro's sculpture, and such things brought over to help de-dramatize the space. Ascending the ramps to the upper floor where the displays are, one moves around the volume of the skylight, without of course being aware of it... Only once you have reached the top floor can the building be understood in its entirety, because from there the visitor once again sees the exterior through the openings situated at the rears of the cracks. The building is thus perceived in three successive moments: first from the exterior, then from the inner space, and finally from the top floor which links up with the first moment. The themes which are of interest to us are all present in this pavilion but exaggerated, brought to an extreme. After all, it is a building which is not meant to last.
—Those of us looking from outside have been drawn to two things: the introduction into your work of a more random geometry, and the use of cork as a salute to sustainability.
—The leitmotif of the Hannover Expo was sustainability, and so much ado was made about it being possible to dismantle the pavilions afterwards, resorting to materials that could be later reutilized or recycled. One must be constantly learning. Of late we have been learning that all buildings are provisional, that sooner or later they are bound to disappear and this must be taken into account so that they do not create problems. The Expo hence is not so much a salute to ecology as the result of a sincere conviction. We like the fact that the building is provisional, and hope that it will be taken apart soon, although this has not yet happened. Constructions of this kind are generally hard to recycle but in our particular pavilion, a high percentage of the materials can be reused directly; even the foundations are made of sand for this purpose. Still on cork, one more thing: a building that is to stay up only six months allows the use of a specific material in a way that has never been tried before. We were completely sure it would work, and in fact it has. Frankly, cork seemed to us the ideal material. There were more than a few good reasons to use it: Spain is a leading producer; it is also an excellent acoustic absorber and a good thermal insulator; it is fire-resistant and a warm and charming material that can be cut, folded, and recycled. You can even pierce it with nails, and that is actually how the signs of the building were done. The cork pieces will later be ground and reused to manufacture chipboards. Cork is an impeccable material from an ecological viewpoint because most of Mediterranean forests have been maintained through the exploitation of cork oak. Otherwise it would have vanished, it would no longer exist...
Conversation of the authors with Luis Moreno Mansilla and Emilio Tuñón.
[+][+]
Cliente Client
Sociedad Estatal Expo Hannover 2000
Arquitectos Architects
Antonio Cruz & Antonio Ortiz
Colaboradores Collaborators
Joaquín Pérez Goicoechea, Sancho Igual
Consultores Consultants
CESMA (ingeniería engineering); INSUR (instalaciones mechanical engineering); M. Delgado (aparejador quantity surveyor); OHM, C. Schmick (dirección de obra site supervision); Bet Figueras (jardinería landscaping)
Contratistas Contractors
OHL, Hochtief, Aceralia (fachada facade), Knauf (tabiquería light partitions)
Fotos Photos
Duccio Malagamb