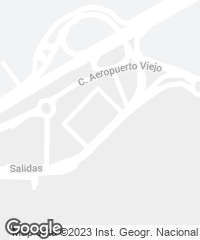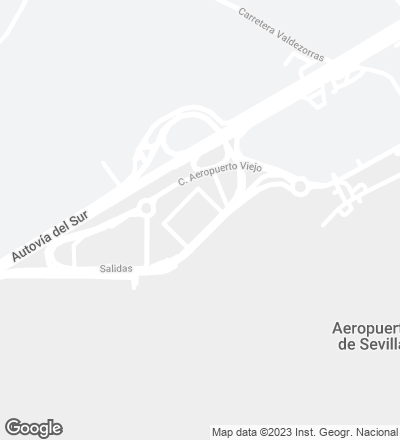 With remarkable insistence, airport architecture has, almost ever since the beginnings of aviation, tried to get as close as possible to the always sophisticated industrial world of aeronautics through buildings formally alluding to it. Experience has taught us though that an airport cannot be compared to an airplane, whether in terms of materials or in terms of form. Airports belong to the world of things built on land, and not to the sky, and are by definition places of transit.
It must also be admitted that airports are usually isolated buildings situated in an open field, their only reference and link to the city being a highway. Hence the importance given to the relationship between terminal and highway. As in some projects by Le Corbusier, the highway penetrates the building and unfolds within it, thereby contributing decisively to the definition of its structure. Here it determines the geometry of the parallel and linear volumes of the terminal. These in turn are responsible for the organization of the floor plan, and finally for the overall architecture.
On the upper level, the volumes come in this order: access, concourse, services, corridors, ramps, gates, fingers. On the lower level, the reverse: fingers, ramps, corridors, concourse, services. The section reveals the special importance given to the large volume containing the concourses – both for departures and for arrivals – to the point that it could be taken to be a separate building, with all the other constructions gravitating towards it as mere subsidiaries. A double line of vaults – lowering onto impressive arches that are held up by columns crowned by special capitals that make such transition possible and play a crucial role in the figurative definition of the concourse – generates a dilated, seemingly infinite space in which the longitudinal faces are clearly drawn.
A vital contributor to the appearance of the new terminal is its enclosure of concrete blocks, finished in local sands that give the building a typically yellowish tone. The roofs also bear much weight in the architecture, and reflect the logic of the construction more clearly than any other element. Resolved in the traditional way, their custom-glazed tiles are an impressive finishing touch capable of reflecting the altitude of the sun at any given time of day. The deep blue of the vaults and interior surfaces are echoed in the exterior, to prolong a contrast that proves invaluable at latitudes where the sun strikes strongest...[+][+]
Cliente Client
Organismo Autónomo de Aeropuertos Nacionales (OAAN)
Arquitecto Architect
Rafael Moneo
Colaboradores Collaborators
Emilio Tuñón, Luis Moreno, Aurora Fernández, Fernando Iznaola (arquitectos architects); Vicente Álvarez, (ingeniero aerónautico aeronautic engineer); Francisco González Peiró (aparejador quantity surveyor)
Consultores Consultants
Mariano Moneo (ingeniero estructura structural engineer); Intecsa (instalaciones mechanical engineering); Estudio Moneo/AKABA (mobiliario furniture design); Control y Aplicaciones (iluminación lighting) Novotec, Prointer; Enric Satué (señalética signage)
Contratista Contractor
Dragados y Construcciones
Superficie Floor area
61.940m²
Fotos Photos
Duccio Malagamba, Michael Moran/OTTO