Rotterdam Market Hall
MVRDV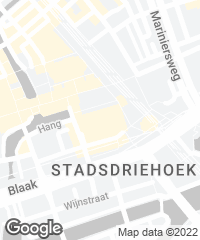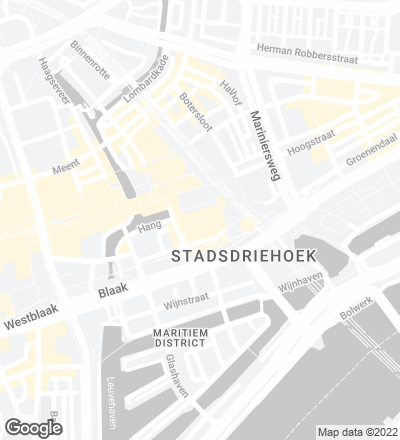 The new market in the historic center of Rotterdam, characterized by its roof which is a horseshoe arch of 40 meters in height, offers a mixture of different programs aimed at revitalizing the Laurenskwartier district where it goes up. Aside from the market, the complex harbors shops, restaurants, housing, and underground parking, and its design is the formal expression of the separation of programs and legal restrictions – European codes make it obligatory to cover traditional meat and fish markets for hygiene and health reasons. In this way, the projects uses the roof to equip the building with the full complementary program, freeing up the interior and favoring the ancestral quality of the plaza and the market.
The 228 apartments in this inhabitable arch, ruled by strict Dutch regulations, use a double facade and place the main rooms towards the exterior, making kitchens, storage areas, and dining rooms face the market. The inner surface of the vault is covered with a colorful and dazzling mosaic of fruits, flowers, and vegetables carried out by artists Arno Coenen and Iris Roskam, whose 11,000 square meters transform this market into the largest artwork in the Netherlands.
Obra Work
Rotterdam Markthal
Cliente Client
Provast Nederland bv
Arquitectos Architects
MVRDV / INBO
Colaboradores Collaborators
Winy Maas and Jacob van Rijs with Marc Joubert, Anet Schurink, Jeroen Zuidgeest, Michele Olcese, Laura Grillo, Ivo van Capelleveen (concurso competition phase); Winy Maas with Renske van der Stoep, Anton Wubben, Marc Joubert, Sven Thorissen, Gijs Rikken, Joeri Horstink, Elsbeth Ronner (diseño y construcción design and construction phase)
Consultores Consultants
Royal Haskoning DHV (estructura structure); Peutz & Associes Zoetermeer (servicios, acústica services, acoustics); Techniplan (instalaciones installations); Octatube (fachada de vidrio glass façade engineering); Corio (gestión de los puestos de mercado manager market-stall); Arno Coenen & Iris Roskam (artistas artist); TS Visuals (impresión print)
Contratista Contractor
Mobilis + Martens en Van Oord (contratista del aparcamiento car park contractor); J.P. van Eesteren (contratista sobre el nivel del terreno above ground contractor)
Superficie construida Built-up area
95000 m²
Presupuesto Budget
175M €
Fotos Photos
Daria Scagliola & Stijn Brakkee; Ossip van Duivenbode; Hufton + Crow/VIEW; Frank Hanswijk.