Depot Boijmans Van Beuningen, Rotterdam
Sphere and labyrinth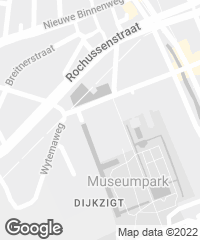 Storing over 151,000 artworks, Depot Boijmans Van Beuningen opens to the public in Rotterdam (6 November 2021), a work of the Dutch firm MVRDV. The outcome of a competition held in 2014, the 15,000-square-meter construction rises in the north part of Rotterdam's OMA-designed Museumpark. The curving facade comprises 6,609 square meters of glass subdivided into 1,664 mirrored panels, which, because they reflect the surroundings, help to mitigate the building's visual impact. The compact, bowl-shaped volume has a small footprint and a generous rooftop terrace 35 meters above the ground.
Through crisscrossing stairs and display cases the central atrium offers a route up the depot, floor by floor, to give visitors a rare glimpse into how the museum takes care of and maintains its possessions, and connecting the galleries to the restoration workshops, storage spaces, and a restaurant. The museum's collections will be kept and displayed in five microclimates, depending on the specific temperature and humidity requirements of the pieces and genres, produced with different materials.
The Economist: A museum in Rotterdam opens up its collection

Obra Work
Depósito del Museo Boijmans Van Beuningen, Rotterdam (Países Bajos)
Depot Boijmans Van Beuningen, Rotterdam (The Netherlands).
Cliente Cliente
Museum Boijmans Van Beuningen, De Verre Bergen Foundation, Municipality of Rotterdam.
Arquitectos Architects
MVRDV / Winy Maas (socio principal encargado principal in charge); Fokke Moerel (socio partner); Jacob van Rijs, Sanne van der Burgh, Arjen Ketting, Fedor Bron, Gerard Heerink, Elien Deceuninck, Jason Slabbynck, Rico van de Gevel, Marjolein Marijnissen, Remco de Haan (equipo team); Sanne van der Burgh, Marta Pozo, Gerard Heerink, Elien Deceuninck, Saimon Gomez Idiakez, Jose Ignacio Velasco Martin, Jason Slabbynck, Mariya Gyaurova, Lukasz Brzozowski Strategy & Development: Jan Knikker, Irene Start (equipo de concurso competition team); Antonio Luca Coco, Matteo Artico, Carlo Cattó (visualización visualization).
Consultores Consultants
IMd Raadgevend Ingenieurs (estructura structure); BBN (estimación de costes cost enginnering); RHDHV (instalaciones MEP services); ABT (fachada facade); Peutz (física de las construcciones building physics); MTD Landschap architecten (paisajismo landscape); Concrete (restaurante restaurant designer); John Körmeling, Marieke van Diemen, Pipilotti Rist (instalaciones artísticas art installations).
Contratista Contractor
BAM Bouw en Techniek.
Superficie Area
15.541 m².
Fotos Photos
Ossip van Duivenbode.