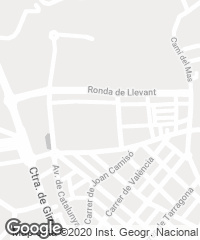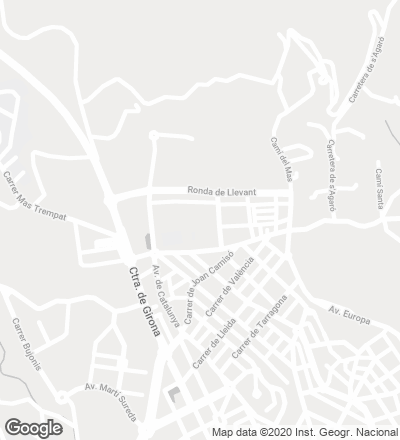 The high-school is located on the fringes of the coastal town of Sant Feliu de Guíxols, some one hundred kilometers north of Barcelona. The peripheral context, still changing, suggested an introverted, self-absorbed solution. Two parallel branches, oriented east-west and transversal to the plot, delimit three courtyards: a front one, of access; a central one, in the heart of the complex; and a rear one, facing a road, with sports facilities.
The central court is traversed by a walkable roof that connects the two branches. The first one of them, south of the site, welcomes students and teachers offering a shaded threshold, in which the most prominent element is a triangular piece accommodating the janitor's office and the student's delegation. This branch also houses the library and the gym, lit by a double skin of glass and perforated sheet. The rectangle of the upper part contains the classrooms, connected by a long corridor and overlooking the interior courtyard.
Quarry stone is the main material in a building that, in spite of the hermetic appearance of the facades, has bright and free-flowing spaces in the interior. Glass – transparent and translucent –, metal and concrete are the other materials used.  
Cliente Client
Generalitat de Catalunya. Departamento de Educación. Dirección General de Arquitectura y Equipamientos Educativos
Arquitectos Architects
RCR: Rafael Aranda, Carme Pigem, Ramón Vilalta
Colaboradores Collaborators
A. Sáez, M. Tàpies
Consultores Consultants
Blázquez-Guanter (estructuras structural engineering); J. Viñas (instalaciones mechanical engineering); P. Rifà (aparejador quantity surveyor), Gerc Inartur (dirección de obra construction site direction)
Contratista Contractor
Copcisa
Fotos Photos
E. Pons, H. Suzuki