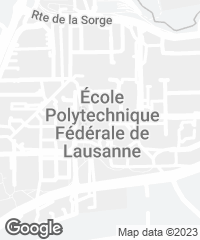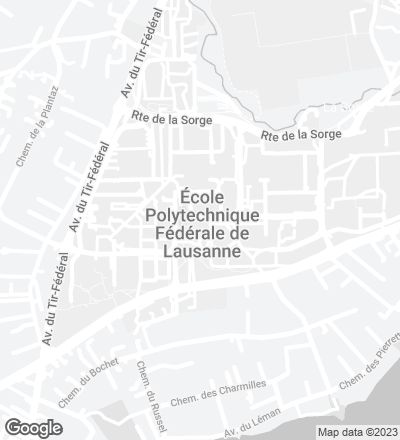 The new mechanics hall of the École Polytechnique Fédérale de Lausanne follows the 7.2 x 3.9 geometric scheme that has defined the campus since it was built in the 1970s. The result of an international competition, the project organizes its 19,000 square meters in four floors above ground and one basement level, and the building houses the laboratories of the EPFL's School of Engineering Sciences and School of Life Sciences. The program gives rise to two well differentiated areas connected by an atrium located at the center, which serves as both the functional and the symbolic heart of the building. This hierarchy, however, is not expressed on the outside, which presents a more homogeneous facade where what predominates is the geometric rhythm generated by the sum of the facade's modules. Prepared in the factory and assembled on the site, each of these modules consists of an inner layer of thermal and acoustic insulation, a watertight sheet, and an outer solar protection system made of panels of steel mesh. As two of the three components of each module are sliding elements, and because the modules are slanted five degrees in different directions, the facade presents itself as something dynamic, and this is also thanks to its subtle range of materials and colors.  

Obra Work
Edificio de mecánica en el campus de la École Polytehcnique Fédérale de Laussane (Suiza) Mechanics Hall at EPFS campus, Lausanne (Switzerland).
Arquitectos Architects
Dominique Perrault Architecture / Groupe Steiner.
Diseño Art direction and design
Gaëlle Lauriot-Prévost.
Equipo local Executive architect
Architram.
Fachada Facade
Preface.
Instalaciones Installations
Betica.
Estructura Structural Engineering
Daniel Willi.
Acústica Acoustics
Dsilence.
Red sanitaria Sanitary engineering
Duchein.
Fotos Photos
Vincent Fillon / Dominique Perrault Architecture.