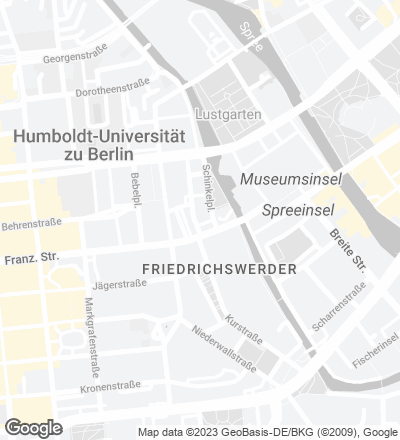 In 2005, the Berlin city council called a competition to define the massing and the set the guidelines for a block bordered by Schinkelplatz, Straße an der Kommandantur, Niederlagstraße, and the small square shaped by two Schinkel projects: on one hand the church Friedrichswerdersche Kirche and the Bauakademie, and on the other the Ministry of Foreign Affairs. The competition was won by the architect Theo Brenner, and in accordance with his scheme, the development of the block in question was assigned to the firm Frankonia, with a commitment to later call more architecture competitions for the various buildings that would comprise it, and on the understanding that Berlin City Hall would play a predominant role in these further competitions.
The project presented on these pages was the winner in the 2013 competition for the buildings which were to rise within the area bounded by Friedrichswerdersche Kirche, the Bauakademie, and the Ministry of Foreign Affairs... [+]
Obra Work
Edificio en la Schinkelplatz Apartments and Offices, Berlin (Germany).
Cliente Client
Frankonia Eurobau Schinkelplatz GmbH.
Arquitectos Architects
Rafael Moneo (socio partner); Mathias Schütte (arquitecto responsable de proyecto project team leader); Ángel Huertas, Pablo Palacios, Oliver Bieniussa (equipo team).
Consultores Consultants
ahw Ingenieure (estructura structural engineering); IGP Ingenieur (dirección de obra y contratación construction supervision and contracting); Planungsbüro Graw, Stiehm Ingenieurplanung (instalaciones installations).
Superficie Area
3.000 m².
Presupuesto Budget
9.200.000 €.
Fotos Photos
Duccio Malagamba.