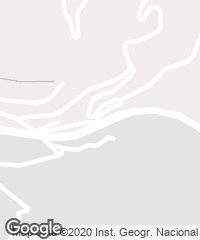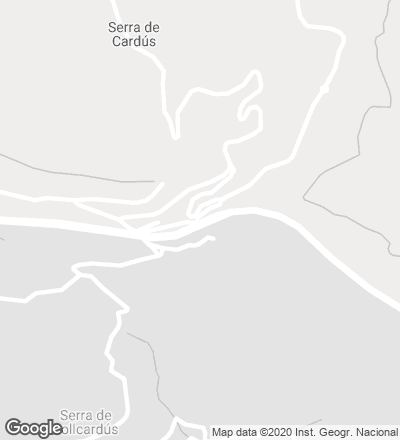 On a hillside of the Coll Cardús mountain  massif, in the municipality of Vacarisses, the new Waste Treatment Facility goes up on the terrains previously taken up by a controlled waste landfill site. The state of the old landfill, which was about to reach its capacity limit, prompted the managing entity to consider closing the facility and study potential future uses for the area.
The new Waste Treatment Facility manages to moderate its impact on the environment with a layout adapted to the slope, the use of energy generated by the facilities and a green mosaic that covers its vast roof. 
The restoration of the environmental values of this site was one of the guidelines of the project. To determine the location of the Waste Treatment Facility, criteria such as logistical and economic suitability were taken into account, as well as the minimization of the environmental impact resulting from the installation and exploitation of waste-management related activities. The activity of the existing landfill site had not been respectful towards its context, altering the natural environment and changing its topography. For this reason, the facilities of the new center go up in the areas where the activity of the landfill site had already damaged the natural environment. In spite of the size of the facilities, the project seeks a maximum adaptation to the topography, as well as the subsequent restoration of the vegetation and landscape to moderate the impact of roof and facades.   
The project involves the construction of two large treatment areas under a vast roof. These areas, separated by the driveway, are different in height and rest at different levels, which affects the geometry of the roof; this, added to the variety of requirements the roof must cover – such as mechanical ventilation systems, skylights, etc. – ensures a continuous and complex coverage. The use of an external graphic structure allows homogenizing its geometry and visual impact, transforming it into a landscape roof that defines a new colorful horizon amid the surrounding mountains. The different circles contain earth, gravel and local vegetal species, which will grow and counteract the impact of the facilities, without trying to disappear into the surroundings or to imitate them. 
A large continuous roof covers the facilities, located in different levels, homogenizing the complex. The round planters contain gravel, earth and local vegetal species from the Coll Cardús mountains. 
The building obtains its supplies from resources generated by the center's facilities. The water used comes mainly from rainwater and the sewage treatment plant, while energy comes from the biogas generated by the residues from the Coll Cardús deposit.
The skylights and mechanical ventilation systems share the same graphic gesture as the planters. This, together  with the use of natural materials in the slopes, reduces the impact of the complex on its context. 
Cliente Client
Consorcio para la Gestión de los Residuos del Vallés Occidental
Arquitectos Architects
Enric Batlle, Joan Roig
Colaboradores Collaborators
Xavier Ramoneda, Mario Suñer
Consultores Consultants
IDEMA (ingeniería engineering)
Contratista Contractor
UTE CTR-Vallés (HERA, FCC, Urbaser)
Fotos Photos
Francisco Urrutia