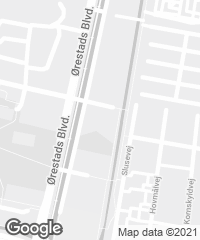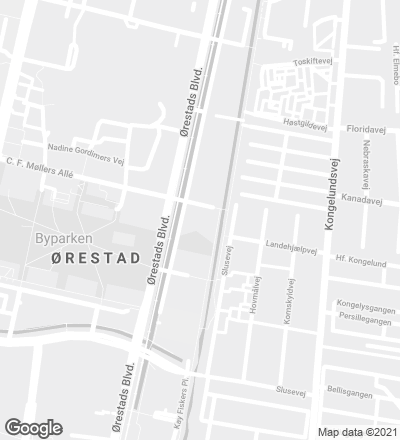 These two housing blocks go up on a site located amid the Ørestad and the Nordre channels. With the purpose of obtaining better views and illumination and avoiding the direct relationship between the dwellings of both buildings, the blocks are folded at one and two points respectively, resulting in a building with a V-shaped footprint and another one with an M-shaped one, instead of two parallel volumes.
The V building is rounded off by a sloping roof that goes up from six to twelve levels from east to west. In sharp contrast, the M volume is topped by a flat roof that is stepped at four specific points, descending from eleven to five levels, and with one single-story volume housing a kindergarten that is an extension of the intermediate section of the block towards the west. The facades of both blocks follow a deceptively random scheme consisting of large glazed openings with jatoba frames, a scheme that is the consequence of the great diversity of housing typologies. One of the most striking features of the complex occurs in the V?volume, where a series of balconies are projected in the shape of sharp triangles attached to the structure with stretchers.
The circulations in the V-shaped building occur through an open gallery located in the north facade in alternate levels, whereas the M building follows a scheme inspired by the Unité d'Habitation of Le Corbusier, but with shorter corridors and covered in materials of vibrant colors. The necessary illumination is guaranteed thanks to the sunlight coming in from the extremes and to a series of fluorescent elements placed in vertical position framing each door. As yet another element of the building's facade composition, the ends of the corridors display their bright colors towards the exterior.
Within the blocks multiple possibilities of dwelling are developed with the objective of adapting to the varied forms of contemporary life. The V building accommodates 114 dwellings of 34 different types, ranging from 65 to 145 square meters of surface, whereas the M building has 95 dwellings of 39 types, with surface areas ranging from 52 to 136 square meters. In this way, in both buildings there are apartments organized in one, two and even three levels. Their interiors have a sober finish: the walls and the ceilings are painted in white, the flooring is made of oak boarding; and, in the dwellings of two or three levels, the metallic stairs are painted in white.
Cliente Client
Høpfner A/S, Dansk Olie Kompagni A/S
Arquitecto Architect
PLOT = BIG + JDS
Socio responsable Partner in charge: Bjarke Ingels
Colaborador Collaborator: Julien de Smedt
Jefe de proyecto Project leader: Finn Nørkjær
Arquitecto responsable Project architect: Thomas Christoffersen
Mánager de proyecto Project manager: Henrick Poulsen
Equipo de proyecto Project team: Alistair Wiliams, Anna Manosa, Anne Louise Breiner, Annette Jensen, Bent Poulsen, Christian Finderup, Claus Tversted, David Zahle, Dhairya Sheel Ramesh, Dorte Børresen, Henning Stüben , Ingrid Serritslev, Jakob Christensen, Jakob Lange, Jakob Møller, Jakob Wodschou, Jørn Jensen, Karsten Hammer Hansen, Mads H. Lund, Marc Jay, Maria Yedby Ljungberg, Nadja Cederberg, Nanna Gyldholm Møller, Narisara Ladawal, Ole Elkjær-Larsen, Ole Nannberg, Oliver Grundahl, Sandra Knöbel, Simon Irgens-Møller, Sophus Søbye, Søren Stærmos, Xavier Pavia Pages
Colaboradores Collaborators
Moe Og Brødsgaard (estructura e instalaciones structure and mechanical engineering)
Fotos Photos
Johan Fowelin; Jasper Carlberg; Jimmy Cohrssen; Dragør Luftfoto; Stijn Rolies; Tobias Toyberg; Stuart Mcintyre