House for a family of musicians in Seville
Baum Lab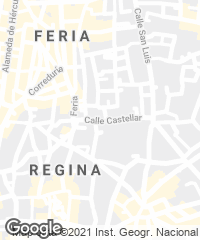 The Seville firm Baum Lab – Marta Barrera Altermir, Javier Caro Domínguez, Miguel Gnetil Fernández – was commissioned to refurbish an 18th-century house-with-courtyard in the old quarter of the city of Seville. The intervention on a built area of 310 square meters revolved around a central void, which organizes the space and brings in natural light. In a dialogue between historical and contemporary elements, the building is stripped bare to make it easy to read, exposing brick surfaces, lintels, and vaults, as in a palimpsest with different layers of time.
A detailed analysis of the old building was followed by an upgrading of historical features. Defective elements were protected, consolidated, and reinforced with traditional materials and techniques, and any additions made over the years which made the building hard to understand were removed altogether.
On the ground floor, circulation is a room-patio-room-patio sequence that culminates in the kitchen-dining room, where the backyard features a skylight. Construction systems were left as they were, as much in the floorboards and wooden beams as in the brick vaults. The new slabs adopted this same strategy, with visible steel decks.