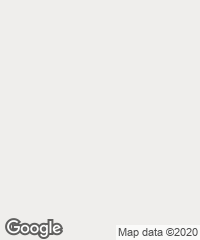 The key specification for this hotel comprising twelve villas situated in the depth and vastness of the Patagonian pampas – neighboring Torres del Paine National Park and three hours away from the nearest urban center – was to go unnoticed, to be suspended in a sort of perpetual peace, to not pollute the extraordinary scenery surrounding it with anything 'artificial'. With this in mind, the building rejects taking on a compact volumetry; the villas are scattered around like cabins in the woods, silenty colonizing a grassland on the edge of a forest with local species of deciduous trees, such as the lenga beech, the ñirre, and the coihue. These trees flank the walking trails that lead from one villa to another. The communal areas are located in three independent volumes whose structures are similar to those of the villas, with footings a meter apart, raised over the surface of the soil in the manner of stilt houses. This arrangement, inspired in the traditional architecture of the southernmost parts of Chile, does much to combat humidity by means of natural ventilation.
As time goes by, the timber of these cabins – which were built exclusively with local materials and techniques – will age, acquiring a greying patina. And then, finally, the hotel will blend perfectly into the landscape.
Obra Work
Hotel Awasi Patagonia, Torres del Paine, Chile
Cliente Client
Awasi.
Arquitectos Architects
Felipe Assadi Arquitectos / Felipe Assadi, Francisca Pulido, Trinidad Schönthaler, Sebastián Delpino, Pedro Vial.
Fotos Photos
Fernando Alda.