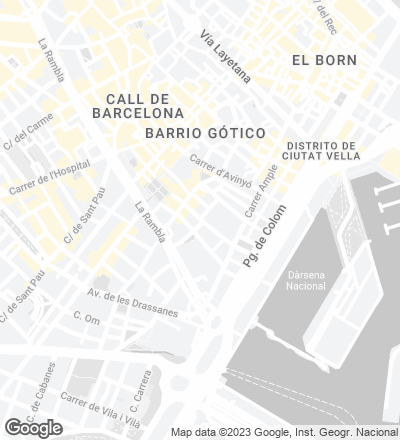 The aprop program for provisional housing launched by the City of Barcelona is designed to offer a swift, efficient, and pragmatic response to emergency situations caused by shortage of housing, keeping neighbors from having to leave gentrified districts. These programs see empty plots, sites where there is still buildable surface available, or even public spaces that are too large, as areas of opportunity for the construction of residential units. These apartments in particular are built using modular prefabrication systems which make for a quicker, more economical, and more sustainable execution than what is usual in public housing.
The City has promoted these residential developments to temporarily accommodate families ejected from the neighborhoods. The design reuses shipping containers, so the ecological footprint of the construction is considerably reduced. On one hand, they avoid energy waste and the emission of greenhouse gas related to massive use of reinforced concrete and steel cast for metallic structures. These structures are also completely dismountable, transportable, and adaptable to other sites, which reduces energy waste and residues from demolition processes.
The APROP in Barcelona's Gothic quarter is a compact corner volume boxed in by party walls, and that harbors at ground level an extension of a nearby sanitary infrastructure, and in its four upper floors twelve living units – eight of them with two bedrooms, four of them with two. All units have at least two facades, so cross ventilation is guaranteed. The northwest facade flows out to a courtyard containing the communications core. The southwest one, facing a narrow street, has balcony doors with roller shades, both wooden, and metallic handrails resembling those found in the traditional buildings of the historic center.
On the southwest facade, overlooking a small plaza, the four larger apartments have wider windows. The facades are ventilated, and they incorporate thermal insulation that makes the building highly energy efficient. The outermost skin is built of translucent polycarbonate. During the day, this clear and bright skin brings in light and subtly reflects its environs. At night, it filters the light from the interiors, improving street illumination without compromising the residents' privacy.
Cliente Client
Ajuntament de Barcelona. Área de Derechos Sociales
Arquitectos Architects
Straddle3, Eulia Arkitektura, Yaiza Terré Estudi d'Arquitectura
Fotos Photos
Adrià Goula