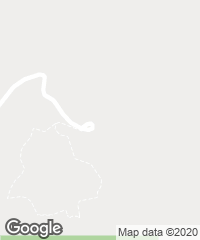 The Four Corners, where the states of Utah, Colorado, New Mexico, and Arizona meet, boasts one of the most extraordinary landscapes in the United States of America. Zoom in to Amangiri, a desert valley more than 1,000 meters above sea level, with deep canyons and extensive plateaus. Its rocky topography – the result of 200 million years of erosion – captivates visitors with its eerie nature; it is a land that is sacred to its traditional custodians, the Hopi and Navajo tribes. At the foot of one of its canyons lies a hotel whose thirty-four suites are grouped into two wings, one north and the other south of a pavilion containing communal facilities. The slight curve suggested by these buildings follows the directrix of the base of the mountain. Each suite has an outdoor lounge or terrace that frames the scenery surrounding the resort.
The materials used in this project mirror the tones and the textures of the region's landscape. Whereas local stone cladding dominates in the interiors, the exteriors are defined by reinforced concrete walls with a light earthy finish that is visible to the eye, and by local timber carpentry that fills in the gaps in the facade. Details painted in washed-down red hues dot the complex, evoking the ceremonial colors of the Navajo, in acknowledgment of the site's past.
Obra Work
Amangiri Amanresorts, Utah (USA).
Cliente Client
Amanresorts.
Arquitectos Architects
Rick Joy Architects.
Fotos Photos
Amanresorts.