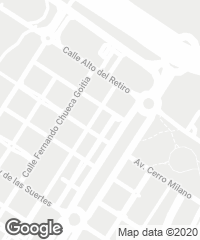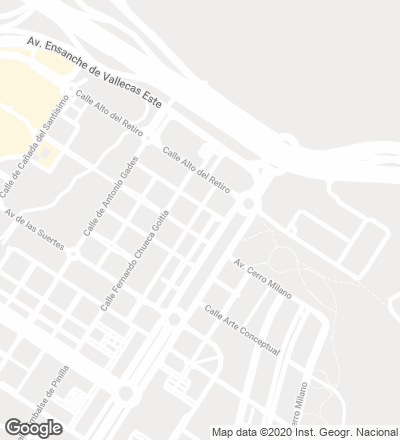 The project is the result of a restricted competition, convened by the EMVS in the year 2003, in which all the teams had to offer the best solution possible, as long as the parameters of buildable area and number of housing units were kept, and bearing in mind that this is a social housing project. The participants had then to decide whether to comply with the remaining urban conditions (occupation, alignment, heights). The winning team proposed a 22-story tower, a solution that demanded filling some legal processes later on.
The development includes 132 apartments of one and two bedrooms for a buildable area of 9,000 square meters, with more than 300 of commercial use on ground level. Above ground level, the building takes up 70% of the limit imposed by zoning, slightly set back to generate more public space. This setback permits avoiding the typical corners of the urban expansion area and working with volumes of clearer geometry. To maintain the built area, reducing the footprint of the volume entails increasing the height, proposing in this case a jagged-profile volume with an unusual proportion. The solution in plan has as geometric base the 'double symmetry', like ambigrams – which have the same reading when rotated 180º. This strategy helps to blur the different parts a bit more; moreover, the building, as a freestanding block, is perceived as a piece in which there is no front and rear, beginning and end.?The smaller housing units are in the taller volumes, and occupy just one floor, whereas the duplexes, as repetitions of functionally indistinct areas, take up the longitudinal development of the plinth. The apartments are not the result of an a priori division of the floor plan, but are interwoven both in plan and in section.
The exterior enclosure is a skin of zinc scales in horizontal bands that slide with respect to one another with a slight offsetting, with openings that follow an apparently haphazard pattern. A series of projecting drawers introduce a light vibration. The dark zinc skin becomes part of the rear ventilated facade, essential in the energy efficiency strategy of the building: in summer, the sun heats up the air that remains in the chamber, which rises by convection and is replaced by fresh air to avoid heat gain on the facade; in winter, however, the sun radiation is not enough to produce these movements of air and the ventilated facade performs as a heat collector, producing the opposite effect.
Cliente Client
EMVS, Empresa Municipal de la Vivienda y Suelo de Madrid
Arquitectos Architects
Estudio Entresitio: María Hurtado de Mendoza, César Jiménez de Tejada, José María Hurtado de Mendoza
Colaboradores Collaborators
Carolina Leveroni, Stefan Vogt, Jorge Martínez, Laura Frutos, Pablo Sacristán, Filipe Minderico, Anne-Dorothée Herbort, Irene de la Cruz, Miguel Crespo, Alvar Ruiz; Juan Carlos Corona, David Gil, Santiago Hernán (arquitectos técnicos quantity surveyors)
Consultores Consultants
CYPE Ingenieros Estudios y Proyectos. (estructura structure); I+G. Pro, Clement y asociados (instalaciones mechanical engineering); Inprotel Comunicaciones (ingeniería ICT communications)
Contratista Contractor
Assignia Infraestructuras
Fotos Photos
Roland Halbe