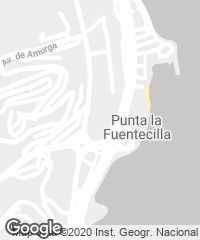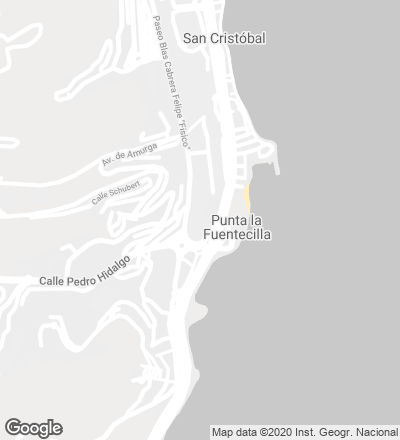 Located on the southern border of Las Palmas, the new Departmental Building of Health Sciences Research stands in the university campus as a gateway to the complex. Bearing a significant volumetric presence in a context of urban voids, the new piece rounds off a university campus that has been planned by phases.
On the campus of San Cristóbal and in a context defined by urban voids, the building stands out for its bold volume and for the aluminum tube latticework of the facade, which makes its appearance change.
The new building houses two differentiated programs, with an important variation in size between them. The first one contains departmental and administration spaces related to teaching and research – departments, library, film library and study areas; and the second one, for its part, includes a broader program for research purposes, including laboratories of different sizes with auxiliary spaces. Due to economic investment issues, the intervention is developed in two phases. The project is completed in the form of two volumes that are connected orthogonally. The smaller one contains administration and public areas, and the larger one harbors the research program. The main guideline behind the project was to keep in mind that a building of this type must be able to adapt to the changing demands of the new technologies, to avoid becoming obsolete. Achieving as much versatility as possible is essential: the building must be prepared to address new requirements and accommodate new services.
Maximum versatility is achieved thanks to the enclosure (consisting of two parallel planes separated by one meter, generating a walkable, accessible space), a place where from the roof it will be possible to include new services. The interior plan is massive and conventional in design, whereas the exterior one forms a permeable, variable, heterogeneous pattern, built with aluminum profiles following two modular designs, and in eight tones: six different hues of gray, using white and black as chromatic scale. This plane also functions as a latticework that protects the interior spaces from sunlight. The conjunction of form, layout and color gives the building a variable image depending on light, sky conditions or orientation.
The envelope is designed to house additional services in the future, freeing up the interior courtyard; this is possible thanks to the cavity between the two facade surfaces, a walkable and operable space. 
With these finishes, the building is seen from the city as a volume the image of which changes, adapting mimetically to environmental factors and moderating the dimensional strength the building actually has.
Cliente Client
Universidad de Las Palmas de Gran Canaria
Arquitectos Architects
ACH arquitectos / Carlos Ardanaz, Juan Carlos Cabrera, Lisandro Hernández
Colaboradores Collaborators
José Luis Vecino (arquitecto técnico quantity surveyor)
Consultores Consultants
Juan Rafael Pérez Cabrera (estructuras structures); José Manuel Santana (instalaciones mechanical engineering)
Contratista Contractor
FCC Construcciones
Superficie construida Floor area
16.300 m² / 13.200 m² (primera fase phase one) + 3.100 m² (segunda fase phase two)
Presupuesto Budget
13.750.000 euros
Fotos Photos
David Frutos