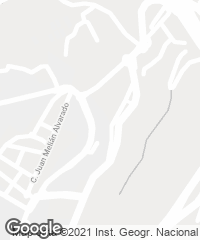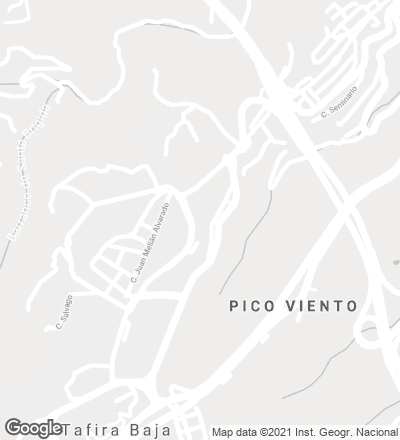 The weight the tourist industry carries in the Canaries often works to the detriment of other, less profitable but equally necessary activities. To draw attention to an educational life on the rise, the University of Las Palmas has invited teams of architects not based in the islands to design its facilities. Although James Stirling was strongly considered initially, those who have finally confirmed the deanship's open-door policy are the Madrid architect Luis Martínez Santa-María, the Italian Gianugo Polesello and the Sevillians Cruz & Ortiz. Both the joint faculty of law sciences, and that of business and economics now form part of the Tafira campus, southwest of the city.
The four departmental buildings cluster their offices around an open courtyard and allow for subtle variations in the interior circulation routes through the strategic placement of ramps beneath linear skylights.
The abrupt beauty of the site led to the adoption of a fragmented solution, one which would not spoil the capricious geography with large built masses. Thus the program is broken up into seven volumes arranged on both sides of an avenue that runs gently uphill along the site's southward slope. This central street provides access to the two divisions of the faculty, as well as to the underground car parks, whose U-shaped skylights articulate the open spaces by creating rotaries for relaxation and meeting. With most of the pieces placed on the edge of the road, only the shared classroom building tenses up the project from its concave side, dominating the complex. Formed by two nearly identical wings situated at a slight angle to one another, it embraces the central space to avoid looking monotonous. A vertical fissure separates the wings, framing a spectacular view of the valley beyond.
On the other side of the road, the communal service building addresses the greatest curvature with an expressive skin. With the dean's office and the cafeteria at ground level, it connects the library and main lecture hall by means of a glazed foyer. The departmental buildings of both the law and business/economics schools appear to the left and right, and can be seen as successive transformations of a building elaborated around an open court, with a nucleus of stairs, elevators and ramps that evades excessively long corridors. The distinct uses generate well differentiated facades, with series of perforations for the offices, strip windows with sunshades for the classrooms, and huge openings in the library and the auditorium. The white plaster of the surfaces, Arucas stone plinth, and marble cornices unify the fragmented volumetry of a complex that finds its order in the affirmation of differences.
Cliente Client
Universidad de Las Palmas de Gran Canaria
Arquitecto Architect
Juan Navarro Baldeweg
Colaboradores Collaborators
Jaime Bretón, Rolf Brülisauer, Franz Bucher, Ignacio Moreno (arquitectos architects); Eduardo González (aparejador quantity surveyor)
Consultores Consultants
José María Fernández (estructura structure); Argu ingeniería y servicios (instalaciones mechanical engineering)
Contratista Contractor
Fomento de Construcciones Contratas
Fotos Photos
Duccio Malagamba