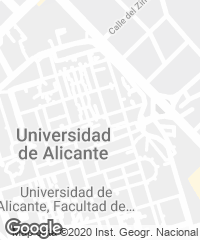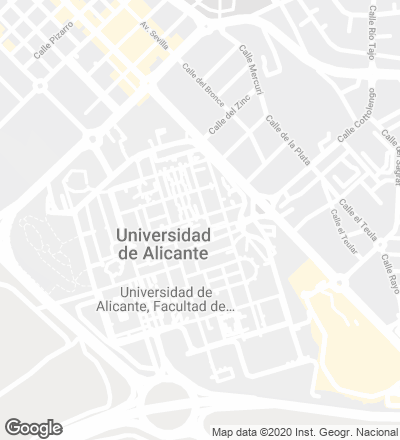 Working from offices in Alicante, Elche, and Albacete, the firm COR Asociados Arquitectos – headed by Miguel Rodenas and Jesús Olivares – has turned one of the oldest buildings of the University of Alicante into a home for its natural collections. With a total area of 797 square meters and built on a budget of 1,334,945 euros, the complex consists of an elongated shed, crowned with pitched roofs, and a rationalist annex from the 1970s. They function independently of each other, containing exhibition spaces and research facilities, respectively.
The exterior of the shed has been revamped without alteration of its typology and construction systems, maintaining the scale in the modification of the roof. The interior is clad in panels of eucalyptus wood and crossed diagonally by a light footbridge that incorporates temporary shows. The archives-exhibition furniture is mobile, so the space can be reconfigured to suit the needs of events. As for the annex, which contains laboratories, it presents a ceramic lattice that seeks to solve the problem of friction with the old nave.
The complex consists of a pavilion built in the 1940s whose exterior  is renovated, and a rationalist building, attached in the 1980s, covered with a latticework to establish a dialogue  with the old warehouse.
The old warehouse, the interior of which is wrapped in eucalyptus panels and traversed diagonally by a footbridge, houses the museum; the annex volume, covered with the latticework, contains laboratories.  
Cliente Client
Universidad de Alicante
Arquitecto Architect
COR Asociados Arquitectos
Colaboradores Collaborators
María-Elia Gutiérrez-Mozo (arquitecta architect)
Superficie Floor area
797 m²
Presupuesto Budget
1.334.945 €
Fotos Photos
David Frutos