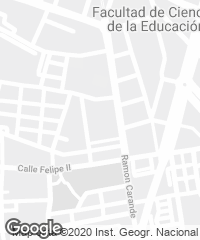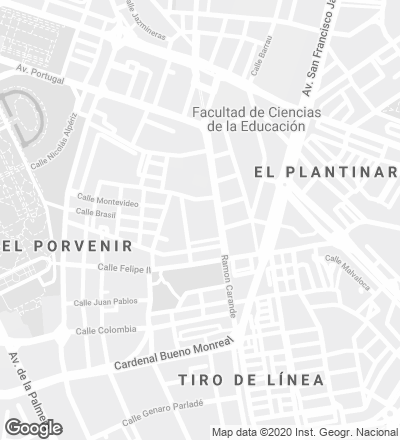 The project won a national and open competition for the construction of 245 social housing units in El Porvenir, one of Seville's most famous historic quarters, a high-value area located by María Luisa Park and close to Plaza de España.
The proposal, which obtained the first prize in the competition, chose to rise up to the maximum height permitted in the area. This decision allowed freeing up most of the ground floor area, ensuring better sunning conditions in the open spaces, visual and pedestrian permeability and, above all, it favored the creation of outdoor spaces able to give the public areas different nuances. The seven courtyard-towers that make up the complex are placed in an apparently arbitrary and random manner, but in fact the way they are distributed is the result of a meditated decision, and responds to aspects such as the distance between facades, the views from the apartments, optimum daylight conditions, the variety of exterior spaces and so on... The housing type designed here comprises four units per core, all of them with double orientation.
The project's leitmotiv is the relationship between housing and outdoor spaces, so one plaza is linked to each block, with a cantilevered viewpoint jutting out from the top floors. The apartments – four per floor – are distributed following a cross-shaped pattern; all of them have two orientations and cross ventilation.
One of the project's objectives is to address the different types of relationship that can arise among neighbors, and to this end two types of community areas are created: in the first place, the 'wood clearings' between blocks, spaces that are permeable on all their sides in a city that also participates in their enjoyment and maintenance. In the second place, that of the tower plazas, each one associated to one building and all of them open to different uses: playgrounds for children, market stalls, areas to play basketball, spaces for skaters, shaded zones for the summer days, etc. These shared spaces summon neighbors from other blocks, who participate in the entertainment activities. At the same time, in each tower a public space at the top stretches in a finger-like form and becomes a gathering place for neighbors; open air spaces that point at one another, making reference to invisible relationships such as talking, thinking, or simply contemplating the 'portion of sky' above.
In the facades, the extruded aluminum that configures the sun protection slats and the precast concrete elements both acquire the same texture. In this way, the transparent and opaque surfaces are indistinct: the windows go unnoticed from the outside when they are closed, but they slide and can open up from side to side.
Cliente Client
EMVISESA
Arquitectos Architects
José María De Lapuerta Montoya, Carlos Asensio Galvín, Paloma Campo Ruano
Colaboradores Collaborators
Mario Algarín Comino (arquitecto codirector de obra architect codirector of work); Jorge Romera Herrero (arquitecto jefe de proyecto main architect); Paula Martínez Abascal, Matán Sapir, Elena Tejeiro Medina, Sergio del Castillo, Dario Negueruela, Guillermo Sicre, Adrián Castiñeira (arquitectos architects)
Consultores Consultants
Grupo JG Sevilla, CALCONSA, CEMOSA,J.Antonio Angulo González
Contratista Contractor
ACCIONA, SA
Superficie construida Floor area
45.705 m² (25.639 sobre rasante above ground)
Presupuesto Budget
22.460.589 euros (PEM)
Fotos Photos
Fernando Alda