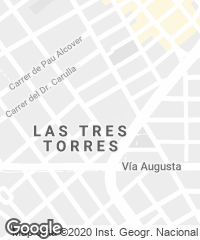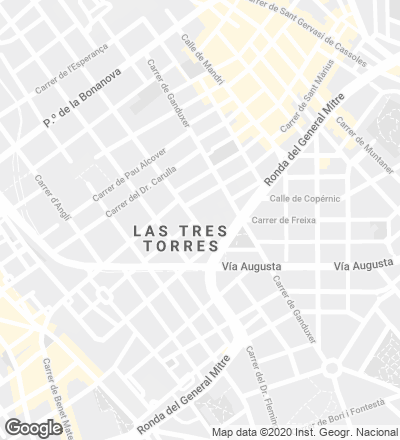 Built by Antoni Gaudí, who took charge of the construction works in 1889, when only the foundations had been built, the school and headquarters of the Orden de las Teresianas was declared a Historical-Artistic Monument of National Interest in 1969. Because of its heritage value, the passage of time and the changes in education laws, the building had little space for classrooms and for covered recess areas.
Respecting the visibility of Gaudí's pavilion, the extension reorganizes the classroom spaces and gives the school a new indoor sports space; the project aims to reduce the use of climate control and air renewal systems.
The new extension relocates all the high-school courses, and endows the school with a new covered sports space equipped with the necessary infrastructures to meet curricular and extra-curricular requirements.
To address the challenge of building a new volume in such a unique environment, the extension is located in the most adequate place to avoid obscuring the visibility of the compound built by Gaudí. In this way, the new volume respects the height and distances of the adjacent buildings and is functionally connected to the existing sports center. The project also looked for a building that spoke about its time, without turning its back on the textures of the historical one, choosing in this way a woven ceramic facade that stands as a big latticework onto the street, and with light and luminous elements towards the school's interior. This double skin that filters light and temperature gives freedom and flexibility to distribute the windows and the opaque elements that are functionally necessary.
A double skin functions  as a thermal and light filter by flexibilizing  the window pattern: towards the interior spaces, light and luminous elements; onto the street, a woven latticework of ceramic pieces. 
The pavilion had to service a sports zone on a semibasement floor, so the project proposes a hanging metallic structure that ensures the building has an open-plan layout. The classrooms are organized starting out from a central corridor that receives light, in each one of the floors, through a solar chimney. The interiors are designed with maximum austerity and simplicity, following the center's strict requirements.
The project is devised as a whole to ensure a minimum use of systems for climate control and for the renewal of air indoors. Plants play an important role in the quality of air and contribute to pollution reduction. Radiant heating systems provide greater comfort and thermal transfer. The location of the building allows restructuring the general performance of the school and clearly differentiates an access for high school students, also including out-of-school services that don't interfere with the daily schedule of the school and of the religious community.
Cliente Client
Fundación Teresiana
Arquitectos Architects
Felipe Pich-Aguilera, Teresa Batlle
Colaboradores Collaborators
Ángel Sendarrubias, Pau Casaldàliga (jefes de grupo group managers); Ute Müncheberg (jefe de proyecto project manager); Felipe Pich-Aguilera, Jordi París (dirección de obra site supervision); MoroSoucheiron asociados (dirección de proyecto project management)
Consultores Consultants
Bis arquitectos (cálculo estructura structures); Avant ingeniería (instalaciones mechanical engineering)
Contratista Contractor
Teyco
Superficie construida Floor area
2.845 m²
Presupuesto Budget
2.700.000 euros (PEC)
Fotos Photos
Simón García