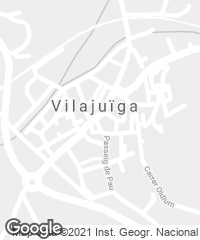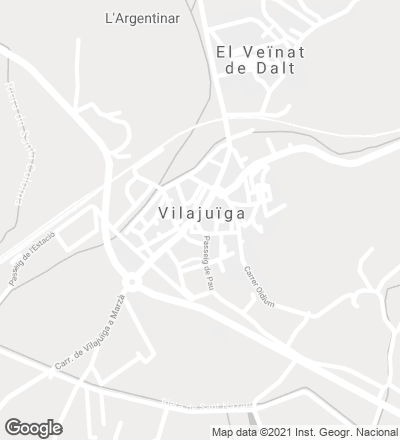 The town of Vilajuïga is in a privileged location, between Serra de Verdera and Cap de Creus natural park, and is well connected to the rest of the region. With a population slightly over 1,000 inhabitants, Vilajuïga has a long food and wine tradition. A mineral water treatment factory was built in the town center at the beginning of the past century, and this is the facility that has now been refurbished.
The Aigües de Vilajuïga complex cannot be understood without the presence of underground water: a carbonate rock aquifer that keeps flowing since 1904. The wells and structures dotting the terrain are a reflection of this underground world, but how can we show clearly what happens below ground?
The brief called to revamp the factory facilities, wells, and warehouses, as well as to add new uses: training classrooms, exhibition spaces, and offices. One of the first design decisions was not to overbuild above grade, with the objective of preserving the atmosphere of the place, giving value to what time had gradually forgotten and which perhaps for this reason had remained: an old farmhouse from 1800, stalls, a modernist building... Elements that are simply cleaned and rearranged, recovering their value.
Underground, however, the intervention is very different. The project seeks proximity with water, the experience of entering the depth of the terrain, of descending, discovering water in its natural environment, of making the invisible visible.
In the garden, hidden behind a wall of cypresses, a large round pond went six meters deep into the terrain. The existence of this pond becomes an opportunity to descend and come closer to the water. This is how the excavation around the pond began until the curving wall was exposed, unveiling the side that until then remained concealed in the ground. A new step, through this wall, allows accessing the interior of the pond, where the reflections of water again flood the brick deposit, as a reminder of the past.
The rest of the intervention consists basically in covering the garden again, guiding light – and people – to the interior with the help of skylights and ramps. Light falls vertically, whereas people descend almost horizontally, taking the time needed to go from light to darkness, from outside to inside. Only the round tank and the ramp surrounding it appear above ground.
Cliente Client
Aigües Minerals de Vilajuïga, Grifols
Arquitectos Architects
Luis Twose + Two-Bo
Colaboradores Collaborators
Anna Sala, Raquel Vicente, Ourania Chamilaki
Consultores Consultants
Bernuz-Fernández (estructuras structures); Jaume Muntada (arquitecto técnico quantity surveyor)
Contratista Contractor
Jaume Pujades, Estructuras Ultra (estructura structure)
Superficie construida Floor area
1.150m²
Fotos Photos
José Hevia