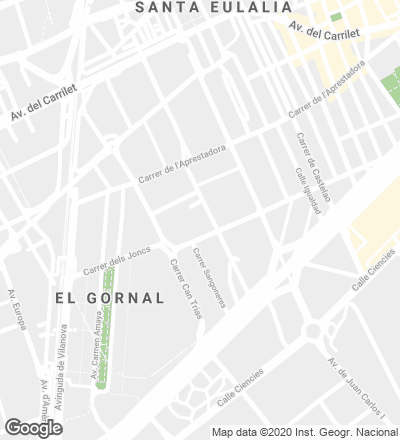 Plaza Europa is a large public space open on either side of Gran Vía del Hospitalet Avenue, which gathers, among other buildings, 26 towers of tertiary and residential uses with heights ranging from 11 to 28 floors.
The high-rise buildings do not necessarily have to be based on a recognizable superimposition of individual floors. This project essays an organization of openings in groups and a facade detailing every three levels, generating a tower that suggests 5 floors instead of 15. This operation alters the perception of their scale, and in this way the tower is visualized as a transition element between the new profile of the Gran Vía and the urban fabric of the surroundings, where the typical building type is the five-story block. Following this grouping, the windows are transformed into 10 meter high frames with a variety of widths.
The facade consists of two planes, as stands inverted towards the interior, to avoid having an indistinct appearance. At the same time, each dwelling has three aspects and thus multiplies its views. For their part, users can transform the floor plans, except for the technical cores, moving the partitions placed on continuous pavements. 
Cliente Client
Institut Català del Sól
Arquitectos Architects
José Miguel Roldán, Mercè Berengué
Colaboradores Collaborators
Vicenç Sanz, Zana Bosnic; Joan Rovira i Duran (arquitecto técnico quantity surveyor)
Consultores Consultants
Manuel Arguijo (estructura structure); Manel Comas, Javier Mateos (instalaciones services)
Contratista Contractor
CRC Obras y Servicios
Fotos Photos
Jordi Surroca