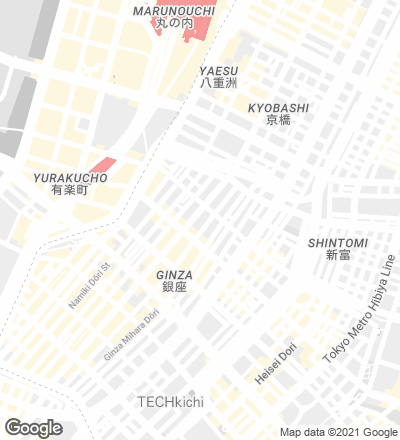 The Tiffany boutique takes up a nine-story building in Ginza, the most sophisticated, chic district in Tokyo. The boutique goes up in an existing building that has been transformed into the flagship store of the American firm in Japan, one of its main markets. Tiffany's well-known gem cutting technique – by which the stone is slightly lifted up and the light can come in from the back of the stone – has inspired the architectural design, aiming to bring light and its nuances into the building.
The project focuses on the eighty-centimeter gap between the existing building and the site boundary. A set of 292 special panels (facet panels) made with glass and aluminum honeycomb panels and placed on a stainless steel frame are fit into this reduced gap. This technological composition generates a texture that filters and spreads light so that the interaction with the rich interior surfaces can emphasize the instrinsic qualities of each material. Each panel is arranged in varied angles in order to attract and diffuse the light like a carefully cut diamond, also producing a subtle vibration of the shadow lines that counteracts the neutral uniformity of the prism. 
Clienten Client
Tiffany & Co. Japan Inc.
Arquitecto Architect
Kengo Kuma & Associates
Colaboradores Collaborators
OAK Structural Design Office (estructura structural engineering); Uchihara Creative Lighting Design Inc. (iluminación lighting design)
Contratista Contractor
Taisei Corporation, Mitsukoshi Kankyo
Design Co., Ltd.
Fotos Photos
Masao Nishikawa; Kengo Kuma & Associates